Enhance the appearance of your home and increase its value with a vinyl fence in any of our new vinyl fence colors!
At A to Z Quality Fencing, you no longer have to choose between white and almond–now, nine beautiful colors are available for your new fence. So whether you're looking for modern, exciting hues like black or a classic wood look like redwood or natural cedar, we have something to ensure your yard looks great while keeping it safe and secure.
With so many options, our experienced team can help you select the correct color palette for your needs. So please keep reading for a detailed look at our nine vinyl fence colors designed to enhance curb appeal!
Introducing A to Z Quality Fencing's Expanded Vinyl Fence Color Selection
We're excited to announce our expanded vinyl fence color selection at A to Z Quality Fencing! In addition to our classic White and Almond options, we're offering solid Khaki and Black and various simulation wood colors such as Redwood, Weathered Cedar, Natural Cedar, Aged Cedar, and Chestnut Brown.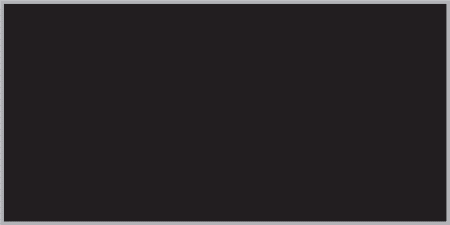 Why choose wood-looking vinyl over traditional wood fencing? Our vinyl fences are incredibly durable and fade-resistant, require very little maintenance, and can last for decades. Unlike wood fences, prone to rotting and requiring constant upkeep, we build our vinyl fences to withstand the elements and remain a timeless addition to any property. So upgrade your outdoor space with a vinyl fence from A to Z Quality Fencing in one of our new vinyl fence colors today!
The Importance of Curb Appeal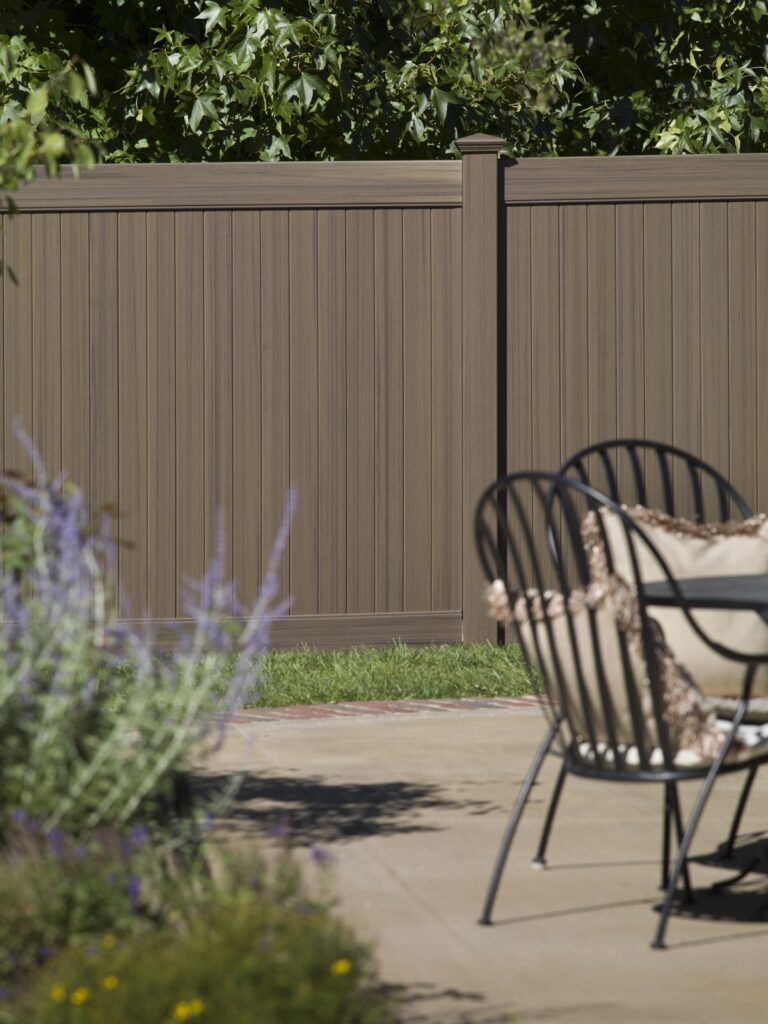 Curb appeal is all about making a great first impression. Your home's exterior is the first thing visitors see when visiting your property, and it sets the tone for the rest of their visit.
An eye-catching vinyl fence adds to your landscaping and exterior's appearance. Creating a welcoming and visually appealing entrance or a backyard oasis adds value to your property. It can also increase your home's resale value. Plus, it gives you a sense of pride and ownership when your home looks its best.
As a homeowner, you want to ensure your property stands out from the rest of the neighborhood. Investing in your home's curb appeal could be the best decision you make as a homeowner.
Why Vinyl Fencing is an Ideal Choice for Home Improvement
For a good reason, vinyl fencing has seen a surge in popularity in recent years. It's a durable and low-maintenance option for homeowners looking to improve the look of their homes and increase their property value.
Vinyl fences can withstand harsh weather conditions better than wood fencing, as they are resistant to rot, rust, and pests. With minimal upkeep, homeowners can easily keep their vinyl fences looking fresh and new with a simple wash and occasional touch-ups. Additionally, vinyl fencing comes in various styles and finishes, allowing homeowners to customize their fences to fit their aesthetic preferences. Overall, opting for vinyl fencing is a wise investment that provides both practical and aesthetic benefits for years.
A to Z Quality Fencing offers six different vinyl fence styles to varying heights with different picket spacing and top-edge finishes. With the addition of the new vinyl color choices, the design possibilities increase exponentially!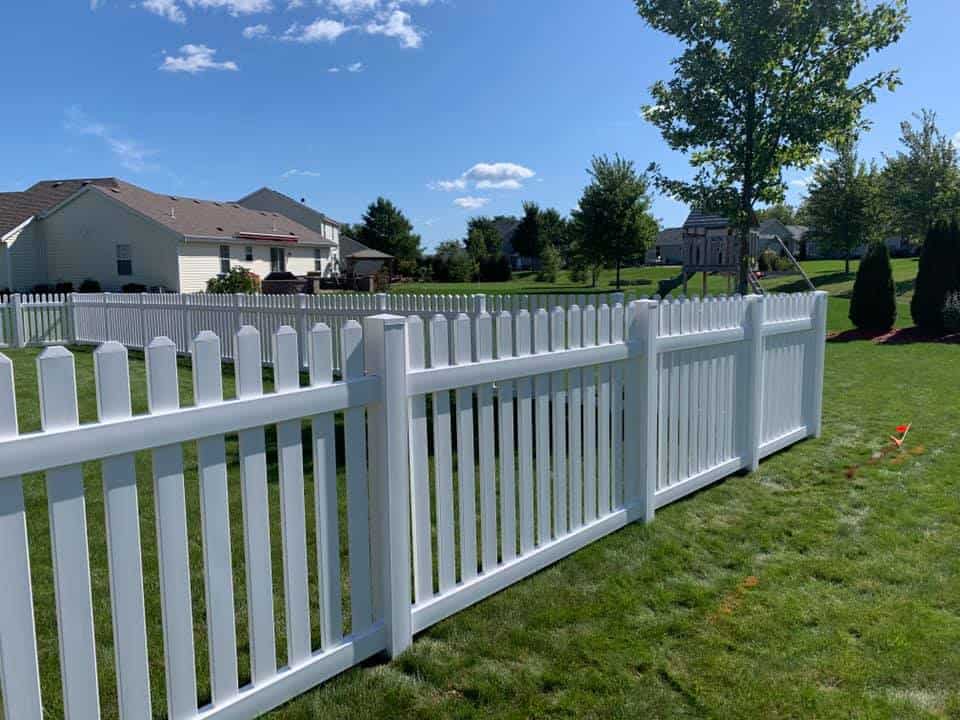 Alexander
Alexander is a picket fence with pickets 7/8″ x 3″. Options include:
height
picket spacing
picket caps
top edge
post caps
NEW vinyl fence colors!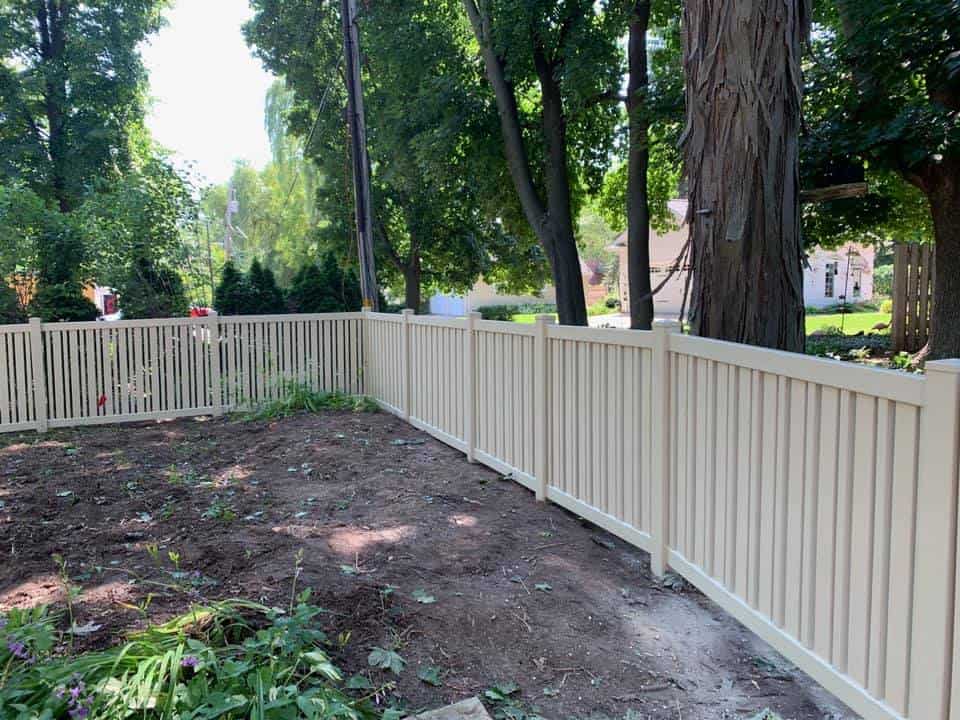 Anja
Anja is a picket fence with a top rail and alternating pickets of 3/4″ x 1½" and 7/8″ x 3″. Options include:
height
picket spacing
post caps
NEW vinyl fence colors!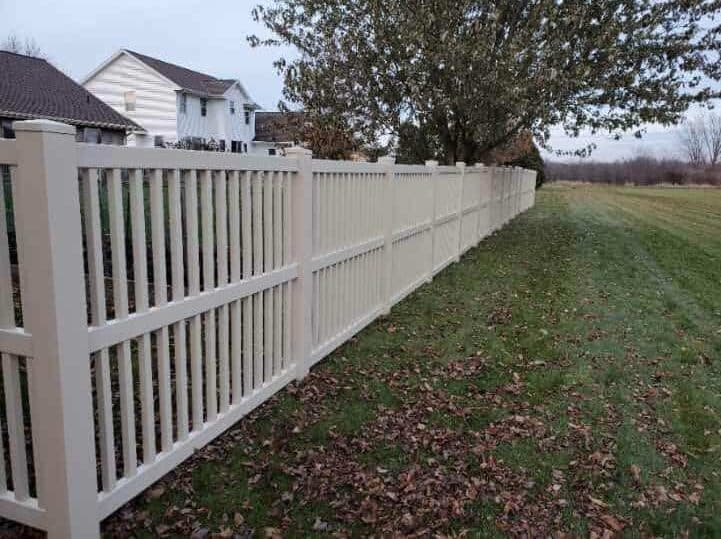 DJ
DJ is a picket fence with a top rail and pickets 3/4″ x 1½". Options include:
height
picket spacing
post caps
NEW vinyl fence colors!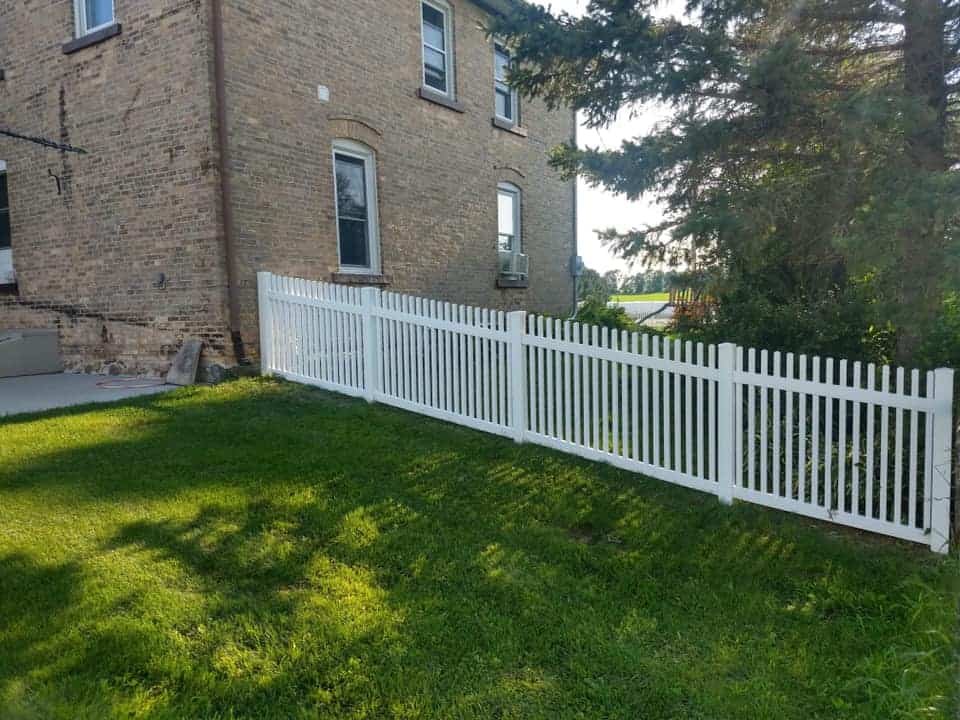 Renee
Renee is a picket fence with 1-1/2″ x 1-1/2 pickets with pointed picket caps. Options include:
height
top edge
post caps
NEW vinyl fence colors!
In addition, all vinyl fence colors are available in our new Modern Aluminum Series fences. All our vinyl fencing materials come from A to Z Fencing Supplies.
More About the 7 New Vinyl Fence Colors
A to Z Quality Fencing has just upped the game with its seven new fence colors if you're in the market for a new vinyl fence. So whether you're looking for a classic khaki to match your home's exterior or a bold black to make a statement, they've got you covered.
If you're after that classic wood look, they have five different simulated wood options. A real standout is the Aged Cedar, which gives you that rustic weathered look without any maintenance headaches. And if you're looking for something a little more unique, the Brown Chestnut is rich and warm, making it an excellent choice for any backyard. Trust us; these vinyl fence colors are a game-changer.
Design Ideas for Different Vinyl Fence Colors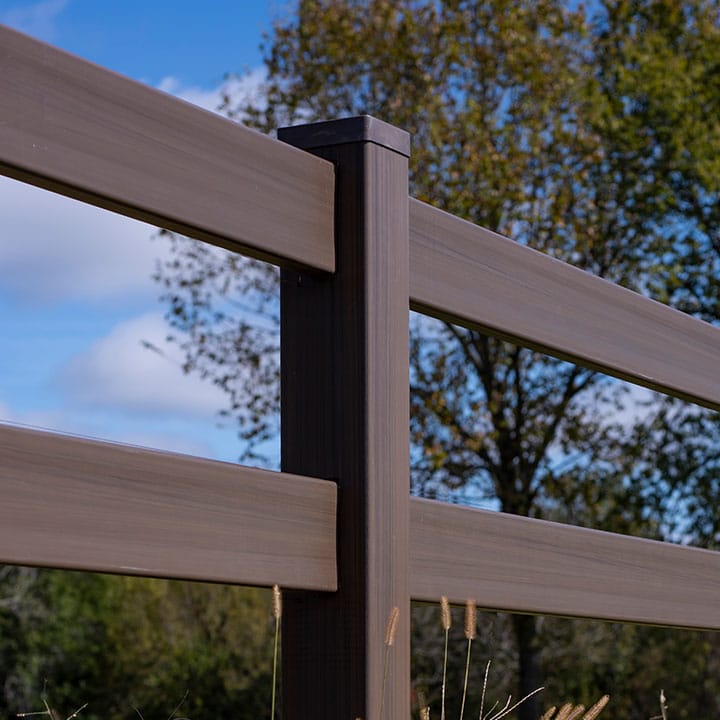 When choosing a color for your fence, the impact on your home's curb appeal can be significant.
For instance, a white picket fence can evoke nostalgia and warmth, lending a cottage-style house a charming and inviting vibe.
On the other hand, a black privacy fence can impart a contemporary, sleek look to a modern home.
If you're looking to create a more rustic feel, a redwood fence could be the way to go, as its natural, warm tones bring a touch of nature into your yard.
And for an established neighborhood, an aged cedar fence could add character and depth.
In contrast, a weathered cedar fence could fit with a lake home's laid-back, beachy aesthetic.
Whatever your style, there's a fence color out there that will perfectly complement your home and reflect your taste.
Why Choose a Vinyl Fence?
When choosing fencing material for your property, it's crucial to consider both the short-term and long-term costs. That's where vinyl fencing comes in as the wisest option. So it's no surprise that vinyl fences are becoming the go-to choice for homeowners. They are incredibly durable and come with low maintenance requirements, saving you both time and money.
While the initial cost may be slightly higher than other materials, vinyl fences offer fantastic value for your investment over time, thanks to their longevity and minimal upkeep needs. Plus, with a variety of styles and colors to choose from, vinyl fencing can match any home's style and aesthetic.
What's more, at A to Z Quality Fencing, we manufacture top-of-the-line vinyl fencing right here in the USA with a lifetime warranty, making it an even more intelligent choice for homeowners looking for a high-quality fencing solution.
Get a Vinyl Fence Estimate in Minutes!
With A to Z Quality Fencing's expanded selection of vinyl fence colors, homeowners now have more choices regarding adding curb appeal to their homes. In addition, vinyl fencing is an excellent investment for home improvement projects due to its durability and low maintenance requirements.
Whether you are looking for something classic like white or almond, bold like black, or natural like chestnut brown or weathered cedar, A to Z Quality Fencing has vinyl fence colors that will fit your needs. Put your spin on the classic picket fence look with the new natural cedar option; go for a rustic charm with redwood, or provide extra privacy and protection with a khaki privacy fence.
Whatever vinyl fence color speaks to you, you can rest assured knowing that you are getting a product built to last and has low maintenance requirements. So what are you waiting for? Get a vinyl fence estimate in minutes using A to Z Quality Fencing's Online Design Tool!