Cedar is known as a durable, resilient wood that can withstand the elements of weather. A cedar fence can provide beauty, stability, and privacy to any home or vicinity.
Though they are low-maintenance, cedar fence care is essential to keep the fence in good condition. Cleaning and other general maintenance are needed to preserve the cedar wood. Cedar fencing will remain inviting, attractive, and structurally sound for many years if adequately cared for properly.
Caring for a Cedar Fence Starts with Installation Best Practices:
Fence posts must first be set directly into the ground during their installation. It is best to avoid having the posts set into concrete to improve water drainage around the poles.
To prevent the wood boards from rotting, the cedar panels should be at least two inches from ground level after installation.
To protect the wood from splintering, cracking, and warping due to weather, apply a waterproof sealing to the cedar fence. Do so by applying two thin coats of the waterproofing sealer with a paintbrush. Make sure to allow the sealer to dry completely in between coats. (This process should be done every three to five years).
Avoid having excessive amounts of water around the fence. For example, do not set sprinklers where the water stream would hit the wood, even after applying a sealer.
Planting landscaping around the perimeter of the fence is all right, but keep bushes, vines, and the like from growing up the fence. Cut down weeds and vines that grow on the fence's surface.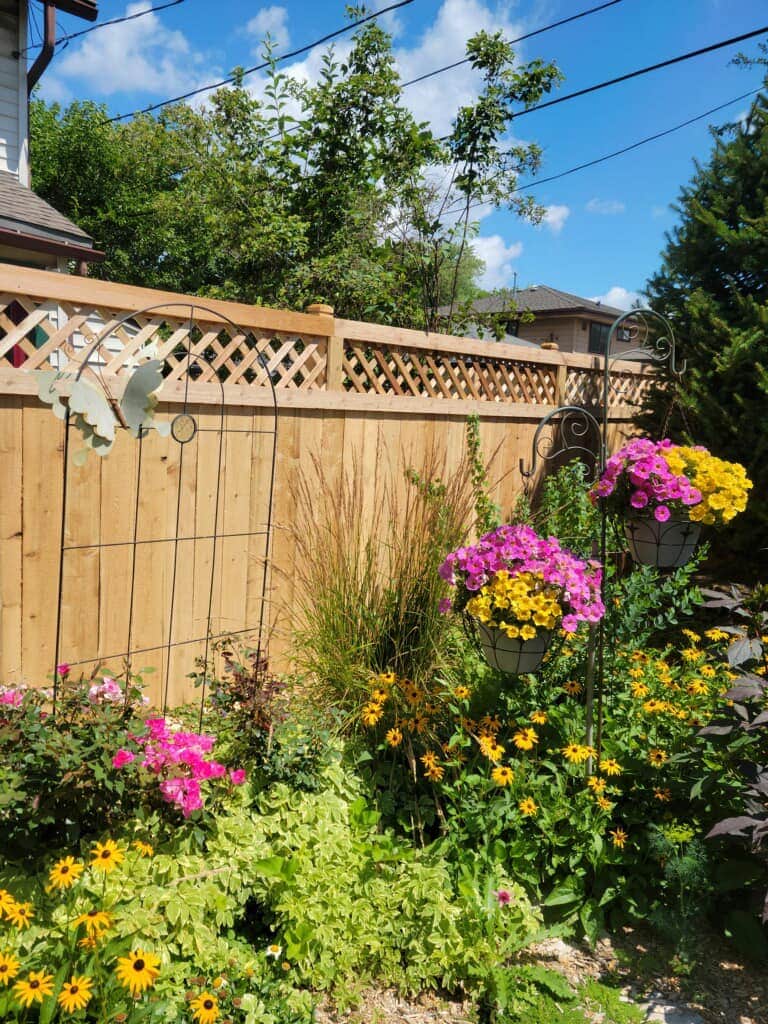 Cedar Fence Care Necessities:
Garden sprayer
Scrub brush
Garden hose
Bucket
Water
Waterproofing wood sealer
Paintbrush
Oxygen Bleach
¼ cup non-ammonia dish soap
Cedar Fence Cleaning Recipes:
Clean your cedar fence at least once a year. To do so, combine three quarts of warm water, a quart of oxygen bleach, and a quarter cup of non-ammonia dish soap into a garden sprayer, and dowse the fence with the solution. Allow the solution to sit for approximately ten minutes, scrub any stains with a scrub brush, and then continue rinsing with water.
Remove mold and mildew stains immediately because mold and mildew will eat away at the cedar wood. To do so, mix a solution of four ounces of oxygen bleach and a gallon of hot water into a bucket, and scrub the mold and mildew from the fence with the solution and a rough scrub brush. Then rinse the wood with water.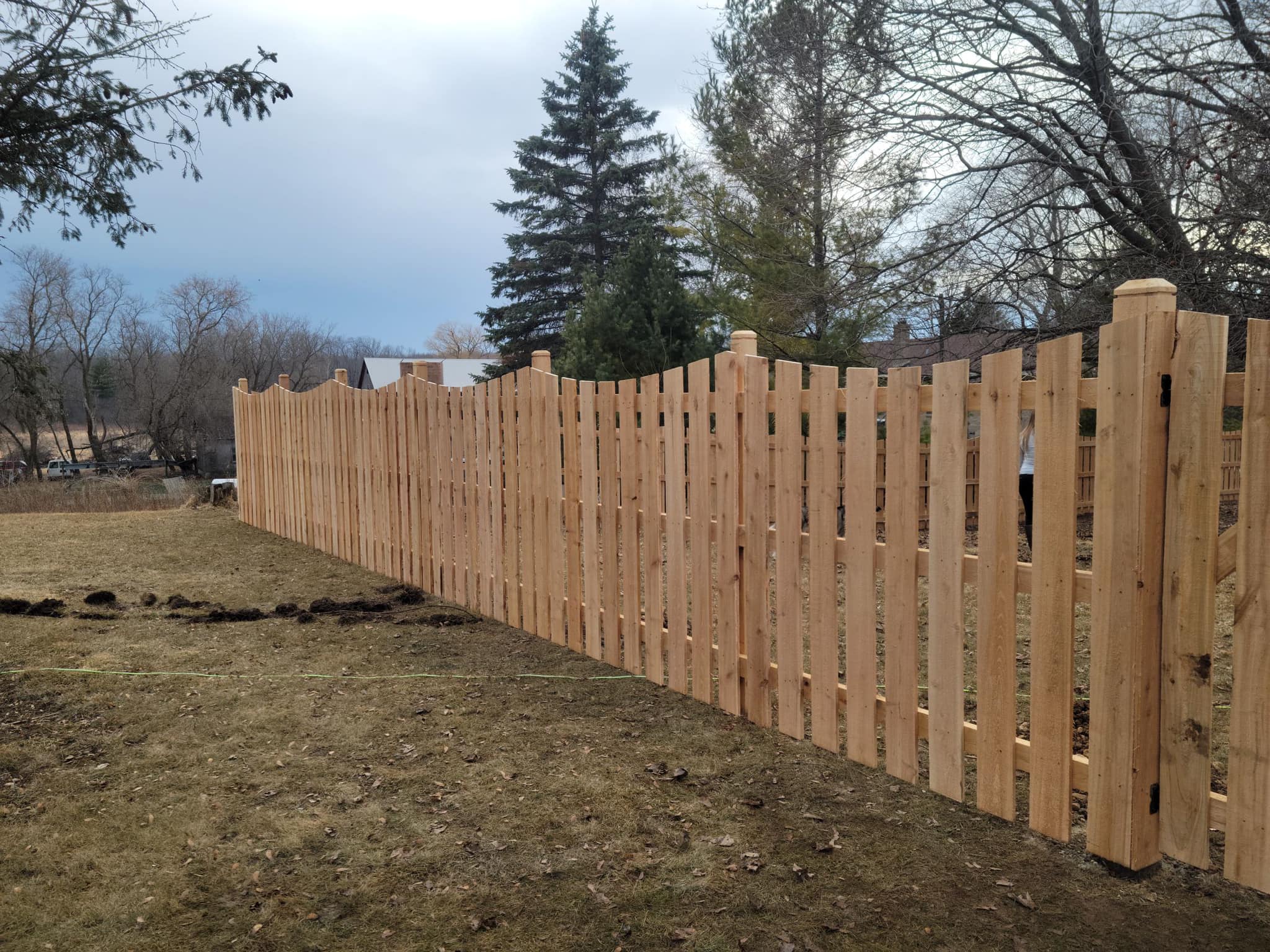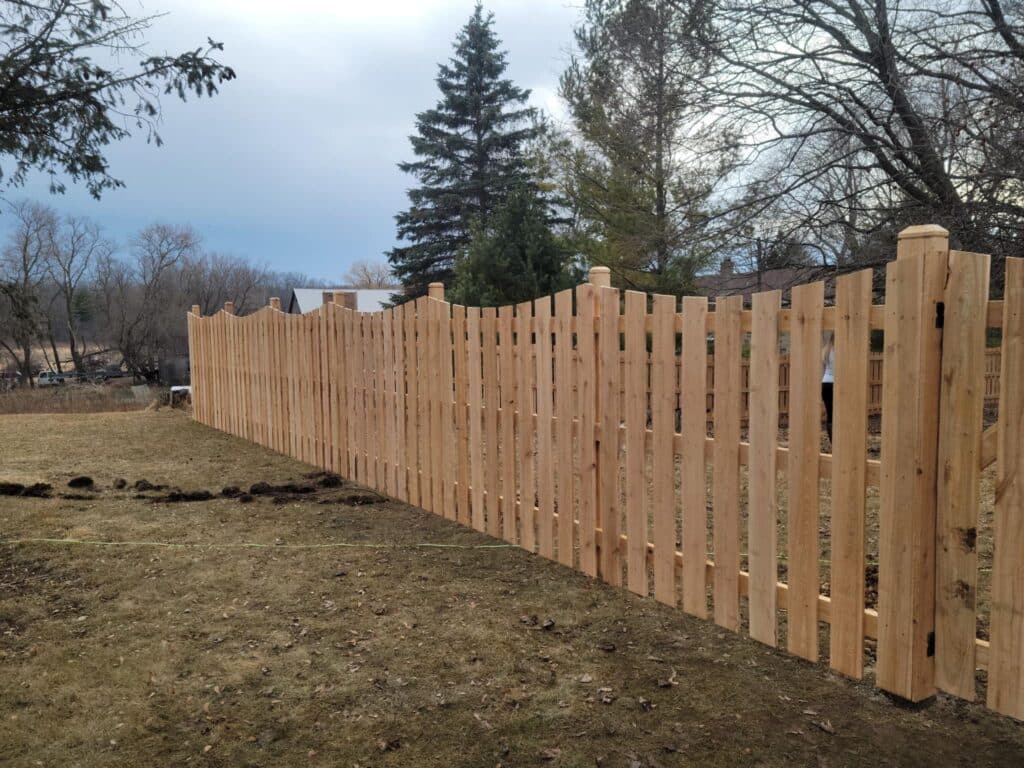 A to Z Quality Fencing has two locations: Farmington, Minnesota, and Hartford, Wisconsin. In addition, we serve the surrounding communities. Learn more about us or request a free online quote today!