Shadow box fence is known for its alternating board placement on both sides of the rails. This unique design creates a beautiful appearance from any angle, whether you look at it from your house or your neighbors' homes. The shadow box fence panels create a semi-private fence option. And with its durable cedar wood construction, it can be easily stained to match your outdoor furniture or home's aesthetic.
Three reasons to consider a shadow box fence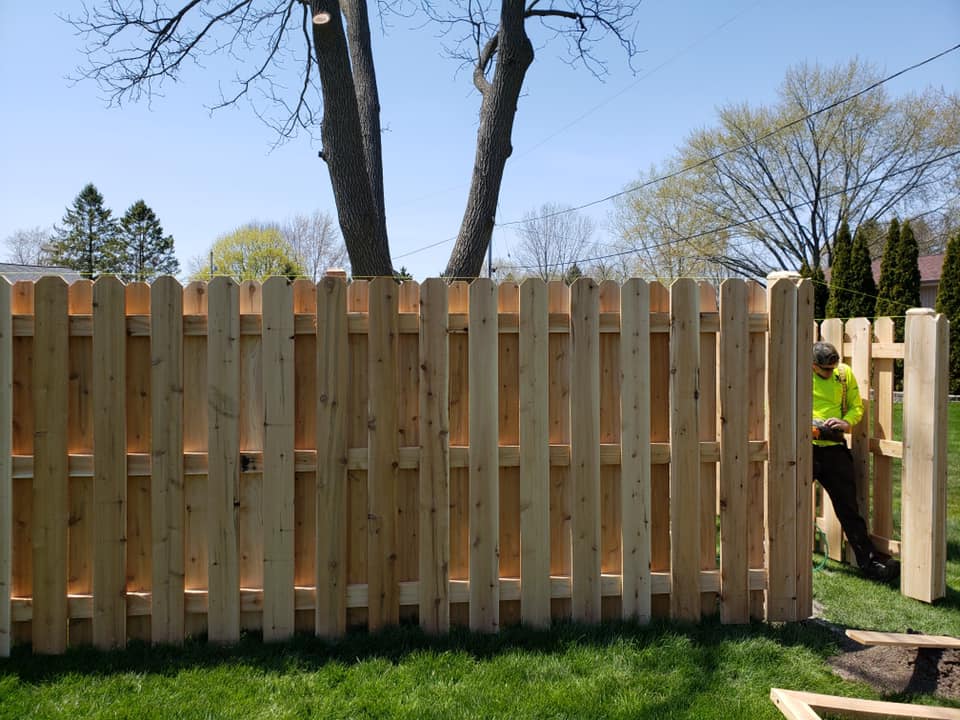 A semi-private shadow box fence provides more privacy than a regular picket fence. Still, it allows for some visibility into the yard or property. The limited visibility makes it an ideal option for homeowners who want privacy and zoning regulations do not permit privacy fencing,
In addition, these fences are also great for blocking noise and traffic from busy streets or sidewalks. They create a sense of calm and serenity in the yard, which can benefit homeowners who want to relax or enjoy outdoor entertaining.
Finally, many homeowners choose shadow box fences because they offer a nice mix of security and visibility. While they may not be as secure as full privacy fences, they also don't allow as much light and visibility into the yard or property as regular picket fences. As a result, this can be an attractive option for homeowners who want to strike a balance between protection and seclusion.
Reasons to consider other semi-private fencing options.
As with any fence material or style, there are advantages and disadvantages. Shadow box fence panels allow wind to pass through, making them less susceptible to high-wind damage. However, over time as the pickets age and depending on the quality of the wood, a shadowbox fence's boards may warp or curve since they are not supported on the sides by any other pickets.
In addition, caring for your cedar wood fence may take more time than other fence materials such as vinyl or aluminum.
An alternative fence to shadow box fencing: closely spaced picket fences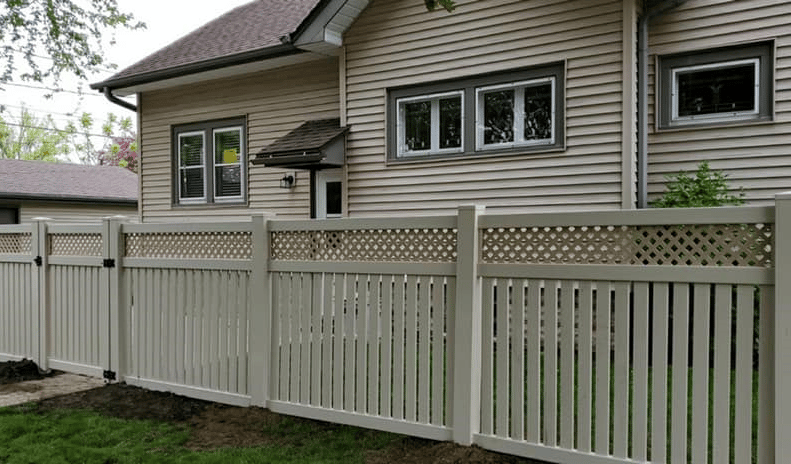 Homeowners generally purchase a fence for one of two reasons. Either to keep people out or prevent their pets or children from straying too far from their homes. A closely spaced vinyl picket fence will not be as semi-private as a shadow box fence. However, it will still reduce visibility while yet providing the desired security.
We offer multiple styles of vinyl fencing with a picket spacing option of one, two, or three inches. Spacing the pickets closer together results in a more private fence.
In addition, the pickets caps may be finished with a dog-eared edge, pointed edge, or a top rail. Dog-ear or pointed pickets are adjustable to create a straight, scalloped, or arched top.
Finally, a vinyl fence from A to Z Quality Fencing will last longer and require less maintenance than a cedar shadow box fence.
In Conclusion
If you are looking for a beautiful, semi-private fence that offers privacy and peace of mind, then A to Z Quality Fencing can help. Our versatile vinyl fences come in various styles and colors, and a cedar shadow box fence is always an option! Our experienced team will work with you to find the perfect solution for your yard or property. Request a free online quote and enjoy the benefits of a semi-private shadow box fence (or alternative)!