Are you considering adding a fence to your property or business but need a fence estimate fast? At A to Z Quality Fencing, we provide an online fence estimate within a few minutes! The online quote is the first step in our no-pressure quoting process.
You'll feel comfortable with all your choices at the end of the quoting process and know the actual cost of your dream fence. Our goal is to educate you and give you all the information you need to make an informed decision without us hovering over you. Let's get started!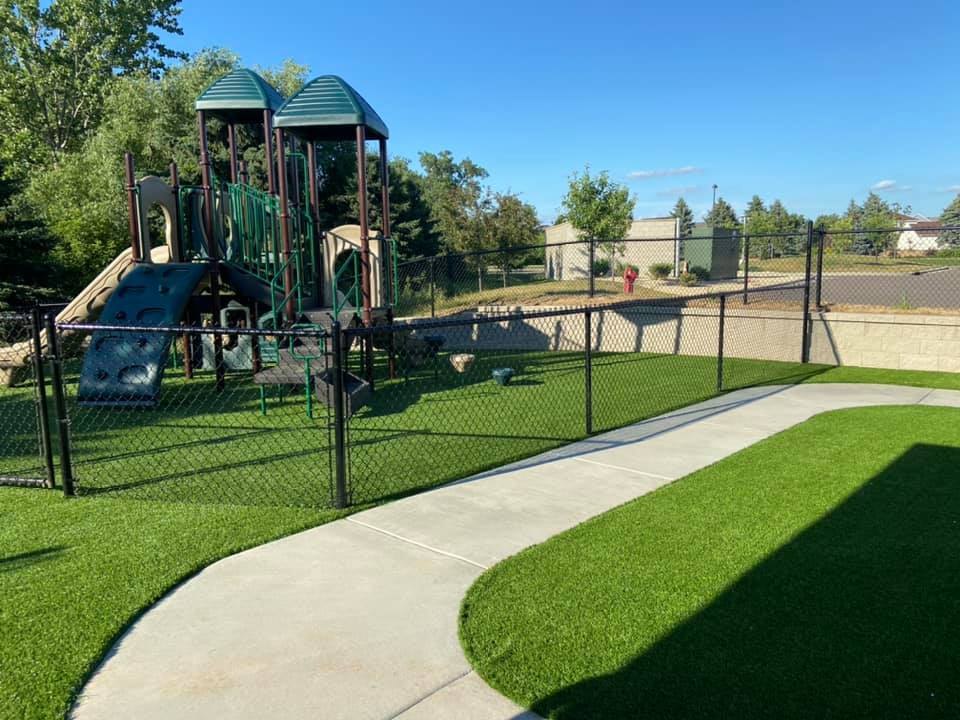 Step 1: Online Design Tool
The first step for getting an estimate on your fencing project is to use our online design tool for an instant quote. This quote is an estimated range on the cost of your fence project based on the details you enter in the online design tool. For example, you start by entering your property address and drawing an outline of the fence you want on an aerial view of your property. Then, you specify the fence height, fencing materials such as vinyl or aluminum, the number of gates, and more. Finally, our intelligent tool uses all that information to calculate an estimated price range for your fence.
If you know what you want, this process takes less than 10 minutes. However, suppose you're uncertain and want to compare the price of different fencing options. You can spend as much time designing your ideal fence in that case. But, again, the online design tool is the first step to a final quote.
Occasionally, someone needs clarification or a little extra help with the online design tool. If that's you, please call our office and our Fenceperts will answer your questions or walk you through it!
Using the online design tool to get an estimate is an excellent, no-pressure option to compare costs and manage your budget without leaving your home or business. You get an estimated range immediately once you submit your fence design. In addition, after you receive your fence estimate, our office staff will automatically begin working on a more accurate quote for the requested fence you submitted.
Step 2: Office Follow-Up
Our team of Fenceperts will receive a copy of your fence design and contact you within 24 – 48 hours to discuss your project in more detail and answer any questions you may have. In addition, they will provide a single-price quote for the requested fence.
This single-price estimate is further refined into a final contractual price once our Fenceperts come to your to come to your property, take final measurements, inspect for special conditions, and generate a final price for how much your fence will cost.
It's important to know that at this point and throughout the onsite appointment, you can change any aspect of your fence design.
Step 3: Onsite Appointment
When you're ready to move forward, our office schedules an in-person consultation. Scheduling takes several days, depending on the season, availability, and property location.
However, it enables personalized customer service, thorough design considerations, and a final contractual price at the end of the appointment.
Our Fenceperts come to your property, take measurements, inspect for special considerations such as utilities, and discuss your preferences to provide an accurate fence price onsite. In addition, we work with you to finalize any design changes and share financing options. This face-to-face consultation and detailed assessment ensure customer satisfaction before proceeding with your fence project.
You will have a final fence installation proposal and the contractual price at the end of the appointment. Then, signing the contract and paying the deposit (or acquiring financing) starts the installation process!
Why Choose A to Z Quality Fencing?
At A to Z Quality Fencing, we pride ourselves on providing top-quality fencing solutions for homeowners and businesses. We have a team of knowledgeable and experienced Fenceperts committed to delivering the best possible customer service and products. (We manufacture fence materials through our sister company, A to Z Fence Supplies.)
So when you choose us for your fencing project, you can trust that you are getting a fair and accurate estimate, high-quality materials, and seamless installation. We dedicate ourselves to providing our customers peace of mind and satisfaction at every step.
Get Your Fence Estimate Now!
Getting an estimate for your fencing project doesn't have to be a hassle. With A to Z Quality Fencing, you use our online design tool for a fence estimate within minutes, followed by an onsite consultation for a final price sometime within the next two weeks.
For questions on a quote or service locations, please get in touch with our Hartford, WI office or Farmington, MN office. Our installation service area is within a one-hour radius of our showroom locations.
We aim to quote the perfect fence designed just for your needs in a no-pressure manner. The process starts with a fence estimate and ends with a final price and all your questions answered. We want you to feel completely comfortable with every decision of this big purchase. Rest assured that you will receive top-quality service and products from our team of Fenceperts at A to Z Quality Fencing.
We look forward to helping you turn your fencing vision into a reality. Contact us today!