For many reasons, an aluminum fence is an excellent choice for your next fencing project. It is durable, low maintenance, and can provide security without sacrificing aesthetics. Here are the top 10 reasons to choose an aluminum fence for your new or replacement fence:
1. Aluminum fences are durable and built to last.
They can withstand even the most severe weather conditions. They will not rust, crack, or rot like other fencing materials, making them an excellent choice for areas that experience extreme temperatures or moisture levels. We offer aluminum fencing in several grades (residential, commercial, industrial, and pool) to meet specific durability needs. Finally, our fences are assembled with stainless-steel fasteners to ensure integrity against all seasons.
2. Aluminum fences are low maintenance.
There's no need to paint or stain them, and they won't be affected by termites or other pests. In addition, they are easy to clean – hose them down or powerwash them to remove dirt, pollen, and other debris.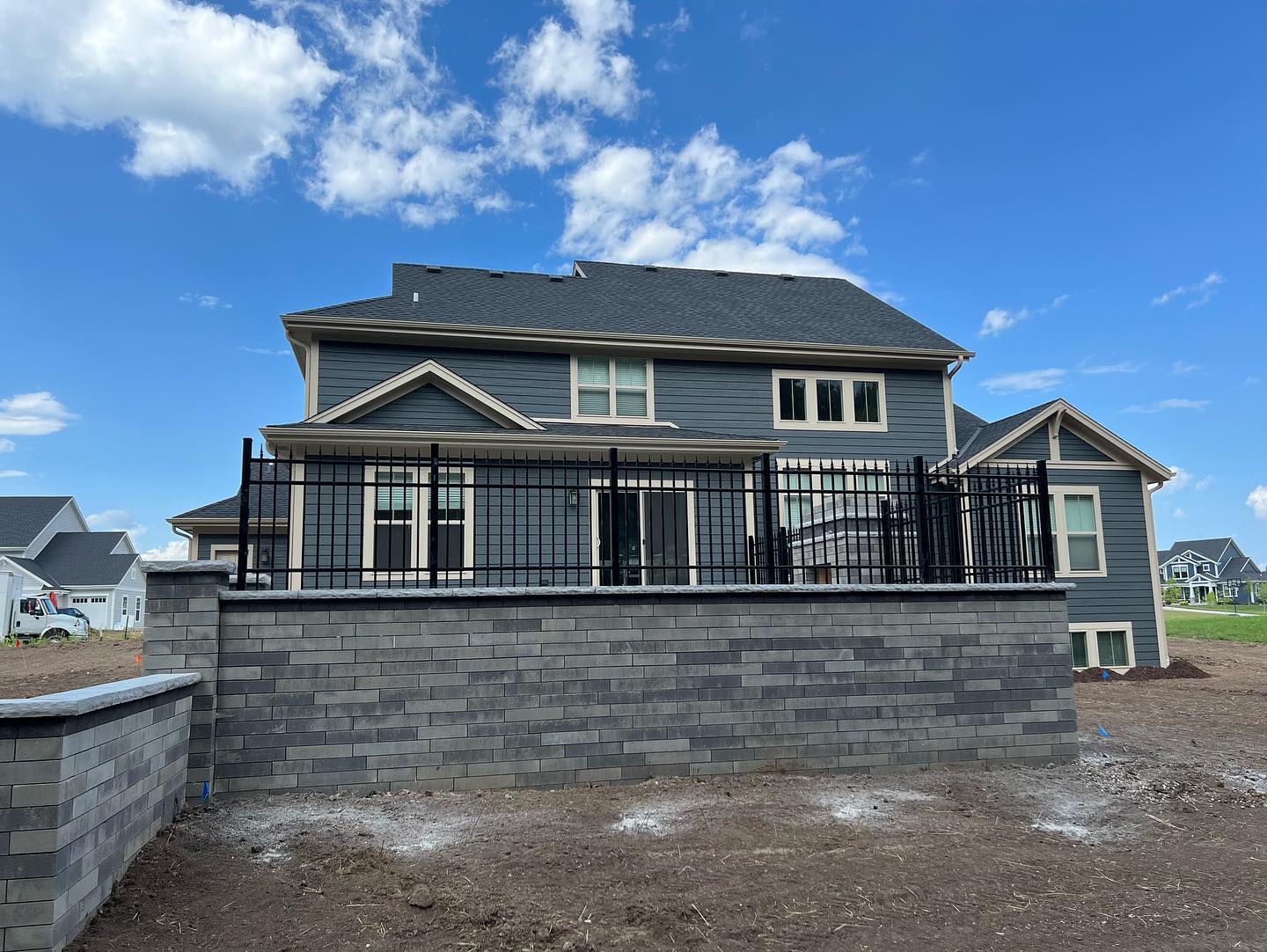 3. Aluminum fences are available in various styles, options, and colors to suit any home or business.
So whether you're looking for a traditional picket fence or something more modern, you'll be able to customize an aluminum fence to meet your specific needs. We offer several different styles, from pressed picket to flush tops. Adding finials, o-rings, ball caps, and solar lighting or choosing a custom color can set your fence apart.
4. Aluminum fences are easy to install.
In most cases, professional installers require a day and do-it-yourselfers a weekend for a typical aluminum fence installation. Aluminum fencing's lighter weight requires less equipment and manpower to install. In addition, it comes in preassembled sections, ready to attach to the posts once installed.
5. Aluminum fences are environmentally friendly.
They're made from recycled materials and are 100% recyclable. They are non-toxic and environmentally friendly.
6. Aluminum fences are safe for children and pets.
They won't splinter or break like wood fences, and they don't have sharp edges that could hurt your loved ones. They're also a great choice if you're looking for a fence that will provide security without blocking natural light. Unlike wood or chain-link fences, aluminum fences allow you to see through them while deterring intruders. This makes aluminum fencing ideal for pool areas, gardens, and other outdoor spaces.
7. Aluminum fences resist fading in the sun and will not discolor.
They will look fabulous for years, making them a great alternative to traditional wrought iron. In addition, our state-of-the-art powder coating imparts excellent weather and UV resistance. This finish provides exceptional durability to withstand the elements and meets stringent AAMA specifications. If there are issues, our warranty covers uneven fading.
8. Aluminum fences add value to your home.
After years of trouble-free use, an aluminum fence will still look great when it's time to sell your home. Ultimately, an aluminum fence will help you get top dollar for your property. And because aluminum is a highly reflective material, it can help to brighten up your property and make it appear larger, providing additional curb appeal.
DON'T NEED ANY MORE REASONS TO CHOOSE AN ALUMINUM FENCE?
Design Your Aluminum Fence
9. Aluminum fences are affordable and cost-effective.
Given the longevity and low maintenance of this type of fencing, you'll enjoy the fence for many years before it ever needs replacing.
10. Our aluminum fence is built locally and comes with a limited lifetime warranty.
A to Z Quality Fencing's subsidiary company, A to Z Fence Supplies, manufactures all aluminum fencing in Hartford, WI. Our high-quality product has a limited lifetime warranty and meets or exceeds all industry standards. Our state-of-the-art Hartford, WI facility can accommodate everything from a finial to double swing estate gates. We source all accessories from Nationwide Industrial Supply, with a wide range of wall mounts, ball swivels, screws, fasteners, deck mounts, and covers available.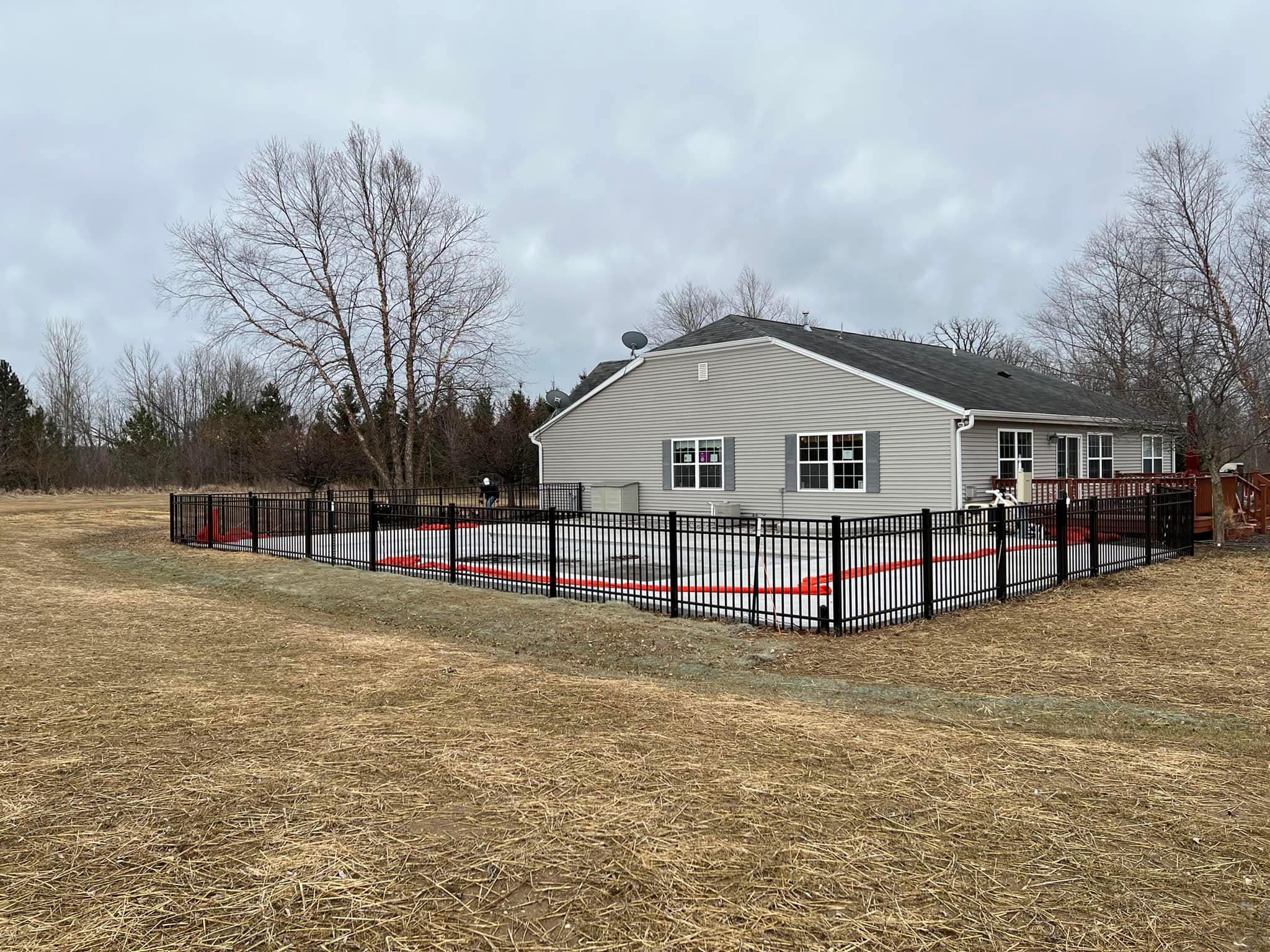 With so many benefits, it's no wonder that aluminum is one of the most popular materials on the market for fencing. If you still have questions or want to know how much your dream aluminum fence will cost after reading the top 10 reasons to choose an aluminum fence, contact us or get an online quote now!