Privacy fencing has many benefits, but sometimes it can be hard to know where to start. This guide will help homeowners unlock the benefits of privacy fencing, from creating a private oasis in their backyard to deterring burglars and nosy neighbors. With some planning and the best materials for your situation, you can enjoy all the advantages of a private fence. Let's get started!
Why Install a Privacy Fence?
Installing a privacy fence around your property is always a worthwhile investment. Not only does it provide visual boundaries and protection from trespassers, but it can also add extra security for your family, giving you peace of mind in knowing that the space surrounding your home or business is reserved for those you choose to invite inside.
In addition, privacy fences are an effective way to protect against wind and noise pollution, further enhancing your outdoor oasis! With the addition of a well-constructed privacy fence, you gain both peace of mind and enhanced aesthetics for your outdoor environment.
The Different Types of Privacy Fences Available
The options seem endless when finding the perfect privacy fence for your unique needs and style.
Vinyl fencing has become an increasingly popular material for privacy fences due to its durability and longevity.
Cedar or wood fencing provides a beautiful alternative with its natural beauty.
Chain link with chain link fence slats.
Of course, each fencing material can be configured into different styles to match your architectural and landscaping style!
Vinyl Fencing
Vinyl fencing requires minimal maintenance, does not rust or rot like wood fences, and comes in various colors and styles. Quality vinyl also retains its color without fading or cracking over time. This makes it an excellent choice for those who want to add a touch of class to their outdoor environment.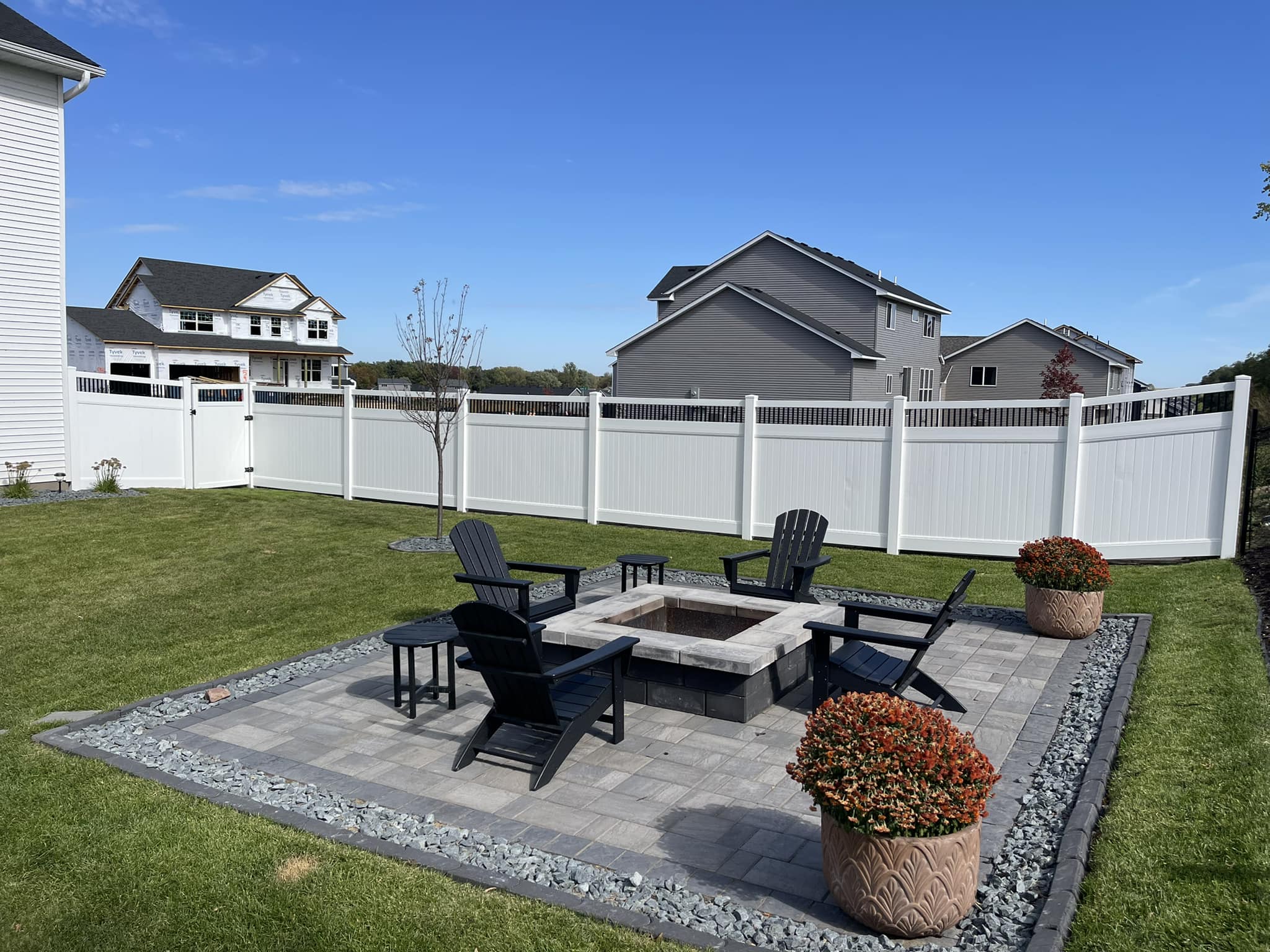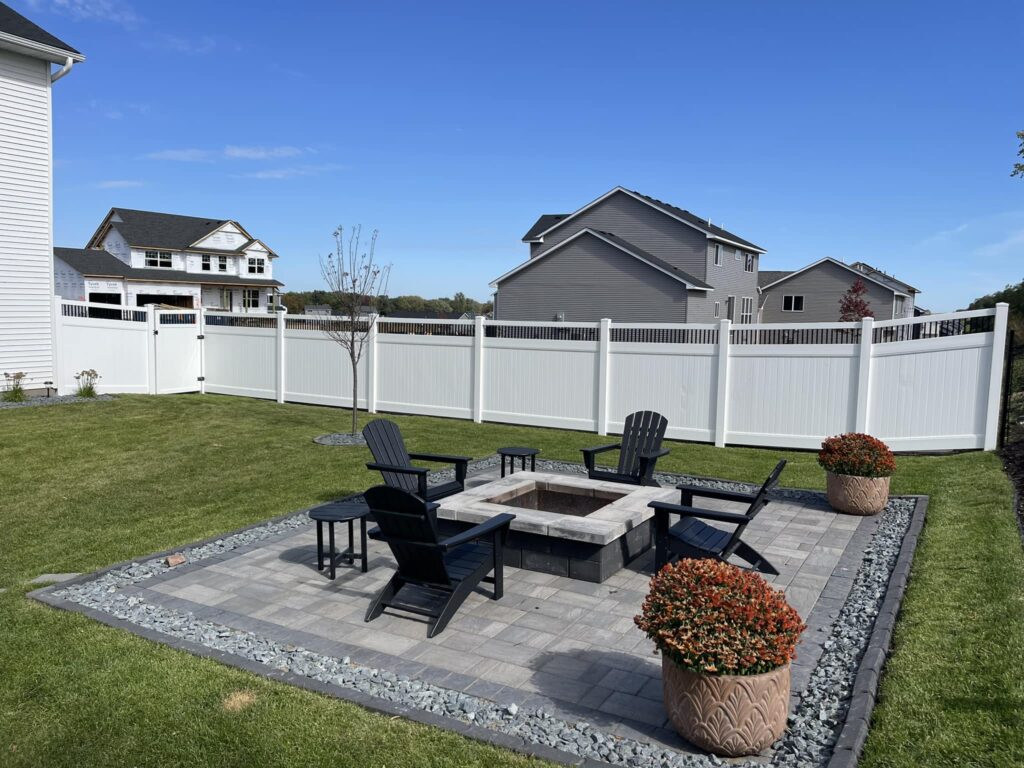 Wood Fencing
Wood fencing is a classic choice that adds warmth and charm to your outdoor space. It is a natural material that blends in with the environment. In addition, wood fencing can be stained or painted in any color you choose. Cedar is the most popular type of wood for privacy fencing. It is highly durable and naturally resistant to rot and insects. Because installers can cut wood in any shape during assembly, cedar fences offer the most flexibility in creating unique designs. However, wood or cedar fencing requires proper maintenance and care to continue looking great for years.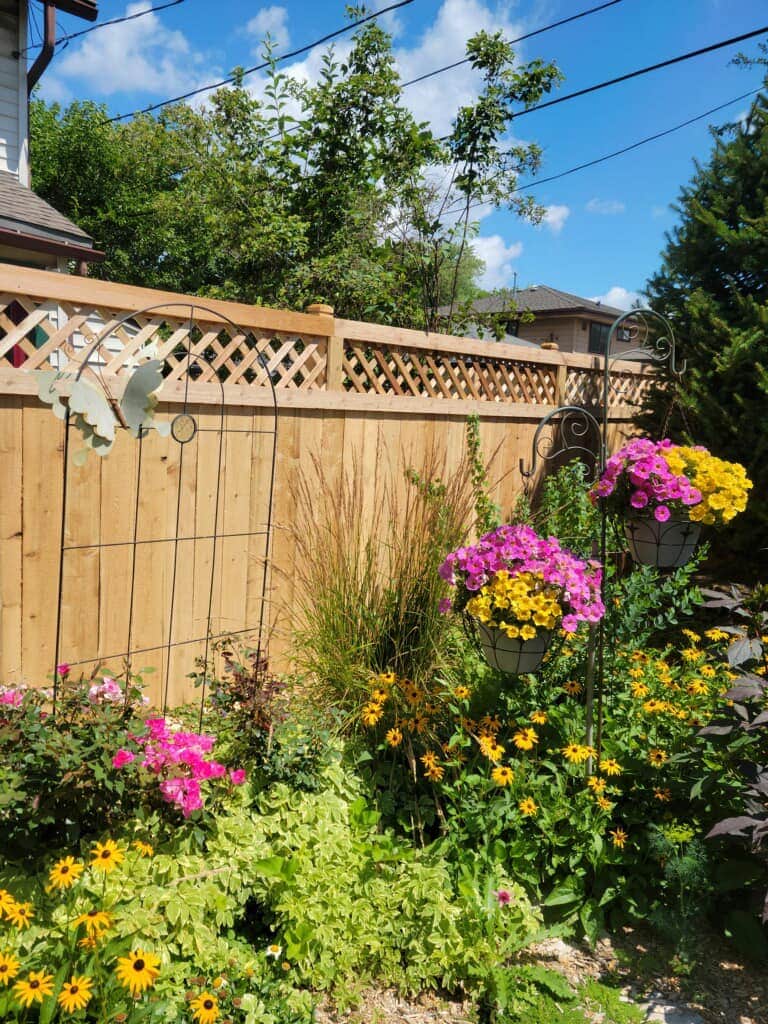 Chain Link Fencing with Privacy Slats
Chain link fences are made from galvanized steel, making them rust-resistant and long-lasting. Combined with privacy slats or decorative panels, it adds more privacy and style to your outdoor space. But beware, chain link fencing with privacy slats gives the illusion of a less expensive option. However, significant installation labor is involved. Unless installing slats yourself, the fence installation cost is the same as choosing a vinyl or wood privacy fence.
How to Choose the Right Type of Privacy Fence for Your Home and Budget
When it comes time to choose a privacy fence for your home, there are several things to consider to make the right choice for your needs and budget. First, determine your style type and how much coverage you need. Are you looking for something that obscures your view of neighbors and passersby? Something low-maintenance with a classic look? A mix of both?
Once you have these answers, take measurements of your property to get accurate quotes on the material and installation costs associated with each type of fencing material. For example, some materials like vinyl or composite may cost more upfront but are extremely low maintenance compared to wood, with slightly lower installation costs.
Finally, ask yourself how vital longevity is when it comes to the life of your fence. Some materials last longer than others, so factor that into your decision-making process. With careful consideration and research into what types may fit within your budget, choosing the best privacy fence for your home doesn't have to be an impossible task.
Online Design & Instant Quote Tool
A to Z Quality Fencing makes finding the perfect privacy fence for your home super simple with their Online Design and Instant Quote Tool. With just a few clicks of a mouse, homeowners can easily map out the boundaries for their fence on an aerial map, select materials, and get an instant, free quote on that fence. Then, you can design and experiment with dozens of different fence styles, materials, and configurations to find the perfect combination for your home and budget.
From vinyl fencing to cedar wood fences, A to Z Quality Fencing's Online Design and Instant Quote Tool has all the options you need to create a beautiful privacy fence that will protect your property for years to come. In addition, our expert, professional staff is available to answer questions and help you design that perfect privacy fence.
The Benefits of Installing a Privacy Fence
There are several advantages to installing a privacy fence around your property, from providing added security and peace of mind to increasing the value of your home. Not only will you be more assured that trespassers will not enter your space, but you'll also be able to enjoy increased privacy indoors and out. Furthermore, with a fence surrounding your perimeter, you won't have to worry about animals entering (or leaving) your yard or the prying eyes of your neighbors or passerby. Installing a privacy fence is an easy way to add safety and aesthetic benefits to your home!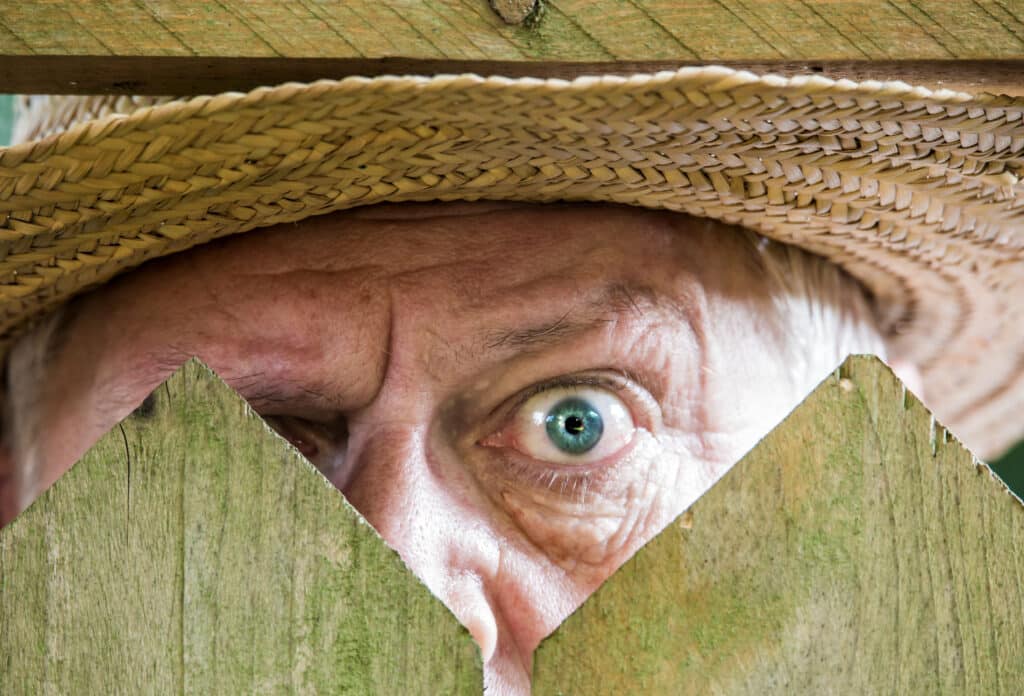 Tips for Maintaining Your Privacy Fence So It Will Last for Years to Come
A privacy fence can last years and be a beautiful addition to your home if quality materials are used and properly maintained.
Understand the Quality of the Vinyl Provided
Not all vinyl products are the same. For example, A to Z Quality Fencing manufactures contractor-grade vinyl fencing requiring less maintenance than other brands. For instance, no UV-resistant coating is necessary to keep the fence looking brand new. Additionally, the material is thicker and more durable than other vinyl fencing products.
Maintaining Vinyl Fences
Vinyl fences are an excellent option for homeowners looking for a privacy fence that's low-maintenance and long-lasting. To ensure your vinyl fence remains in tip-top condition, it is essential to regularly inspect it for signs of wear or damage and take care of any repairs as soon as possible. Cleaning the fence using mild detergents and a soft brush or cloth is also necessary to ensure that dirt, moss, and mold are not allowed to build up on the surface. Additionally, seal your vinyl fence with a UV-resistant coating every few years to keep it looking brand new. With regular care and maintenance, your vinyl fence will continue to look great and protect your property for years.
Understand the Quality of the Cedar Provided
Not all cedar products are the same. For example, A to Z Quality Fencing uses thicker boards than many installers resulting in a wood fence that is less likely to crack or warp over time.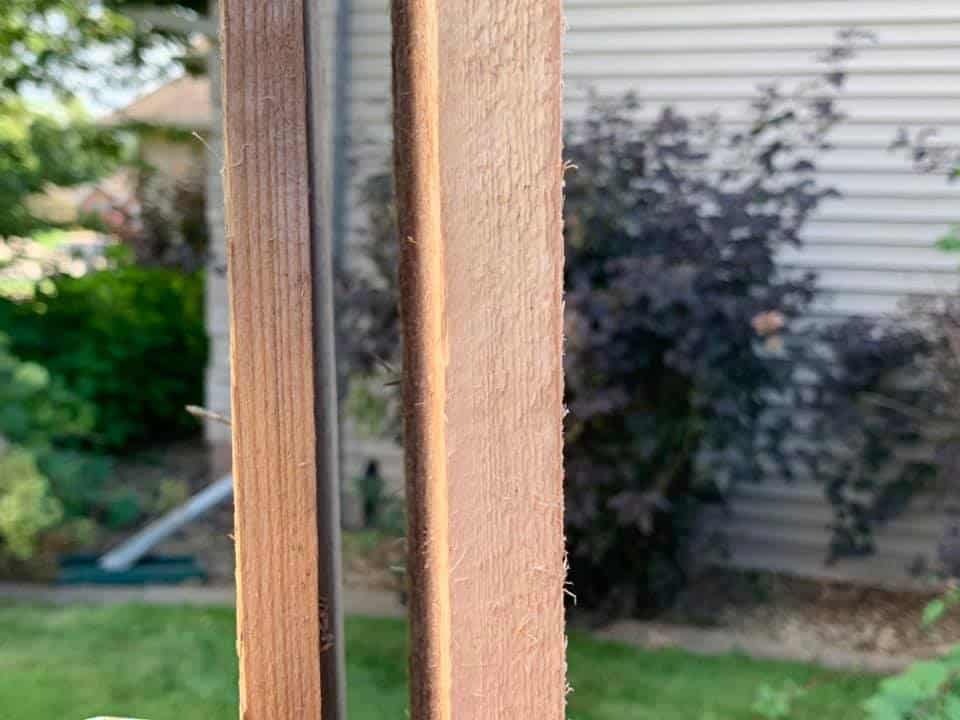 Maintaining Cedar Fences
To keep cedar or wood fencing looking its best, it requires regular cleaning and staining; use a pressure washer to remove dirt and mildew or replace worn boards or rails. You should also check your fence regularly for signs of rotting wood or damage caused by the weather. Finally, consider applying a coat of water sealant each year for extra protection, so the wood doesn't absorb moisture and cause warping or cracking. These simple steps will help ensure your wood privacy fence looks good for years.
How to Get a Privacy Fence from A to Z Quality Fencing
Getting started is simple. Please request a free, instant quote using our online design tool OR give us a call at one of our showrooms.
If it's time to get a privacy fence, A to Z Quality Fencing is the perfect place to start. We offer an extensive selection of styles, colors, and materials to find just the right look for your home and garden. And when you're ready to move forward with your purchase, our experienced contractors can handle the installation process from beginning to end.
A to Z Quality Fencing also stands behind its products, offering exceptional customer service and peace of mind as you invest in your new fence. So if you're looking for a reliable fencing company with unsurpassed attention to detail, reasonable prices, experienced professionals, and backed up by outstanding warranties on all our products, we have you covered!