You! With the new vinyl fence! Stop right there!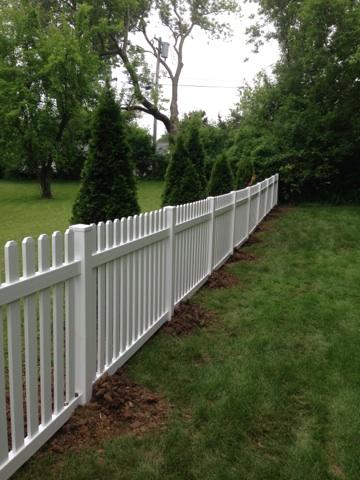 Did you know? It's generally better to let a professional install this type of fencing for you. They're trained in the art of vinyl fence installation galactic wrestling, and can defend themselves far better than us mortals. If you're the do-it-yourself type, though, nothing I can say will stop you, so I'll give you a few words of warning.
First of all, many suppliers sell vinyl fences pre-assembled unlike American Manufactured Vinyl Fence (AMVF) – a division of A to Z Quality Fencing. AMVF's vinyl fences are received unassembled along with detailed assembly instructions, which is easier for transportation and protection from damage. Some suppliers sell vinyl fences pre-assembled so be sure you know what you are getting.
With a wooden fence, you have a little breathing room with your measurements. If something is too long, you can always pare it down. Not true with a vinyl fence purchased from the other guys. Since the material you're working with is incredibly sensitive to temperature changes, and since the entire fence may be pre-assembled at the factory, you have to be incredibly accurate with all of your measurements. (AMFV manufactures standard 6- and 8' panels but can custom build any size based on your needs.) One slip up means that your fence is ruined.
In A to Z's service area of Wisconsin, Illinois and Minnesota, the ground freezes during the winter months. You must ensure that your posts are going to go well beneath frost depth. Be aware that the cold ground is capable of ejecting your entire vinyl fence installation if the holes are not dug properly. A to Z installs vinyl fencing using anti-frost-heave bars to prevent this. Contact us for more information.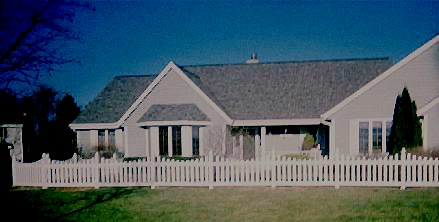 You must, in any climate, leave room for the vinyl to move. Perform your vinyl fence installation on a temperate day. If you do it when it's too hot or too cold, the fence might change radically when the weather changes to the opposite extreme. If you installed the pieces of the fence too tightly together, get ready to do the entire job over again: it's going to pop right out of the ground.
With any luck, I've educated you into either purchasing your vinyl fencing from AMFV, (unassembled) for your DIY project, or understanding you may have problems if you disregard this installation advice. Rest assured with a proper professional installation by A to Z, you can avoid any headaches and have your installation warrantied. Request a quote from A to Z Quality Fencing on the whole vinyl fence job.