Are you thinking of taking on vinyl fence installation yourself? Letting a professional install this type of fencing for you is generally recommended. Still, we understand that some people are the do-it-yourself type. Vinyl fence installation is not as easy as it looks, so here are a few words of advice:
Know what kind of vinyl fence you are buying
It's essential to get the measurements right
Know the installation requirements
Invest in some quality tools
Know what kind of vinyl fence you are buying
One of the first decisions you'll need to make is whether to buy a preassembled fence or an unassembled one. While many suppliers sell preassembled fences, we believe that unassembled fences are a better option because they:
Are easier to transport and protect from damage
Allow for more customized selections such as grade quality (residential or commercial), color, top edge, or picket spacing
Enable customization of section panels when preassembled measurements don't work with your desired fence dimensions
It's essential to get the measurements right
It's essential to get the measurements right when installing a vinyl fence.
With a wooden fence, you have a little breathing room with your measurements. If something is too long, you can always pare it down. Unfortunately, that is not true with most vinyl fences.
Since vinyl is susceptible to temperature changes and often preassembled at the factory, you must be incredibly accurate with all your measurements. One measurement slip-up means your fence won't fit and may be uninstallable.
Know the installation requirements
In areas where the earth freezes, like Wisconsin, Illinois, and Minnesota, digging or pounding your post holes deep enough to go below frost depth is crucial. Otherwise, the cold can cause the fence to heave out of the ground.
Additionally, you must leave room for the vinyl to expand and contract with temperature changes. Installing fencing on a temperate day will help ensure that the fence doesn't change shape radically when the weather gets hotter or colder.
Finally, if you install the pieces of the fence too tightly, be prepared to do the entire job again. The fence will pop right out of the ground when it expands and contracts with temperature changes.
Invest in some quality tools
It takes more than a screwdriver and a hammer to install a vinyl fence. In fact, it takes quite a bit of know-how and the right tools to get the job done right. The equipment needed for installation depends on the type of fencing purchased and the recommended installation process.
Here are some of the things you may need:
A level: Ensures your fence installation is level and plumb.
A post-hole digger: You'll need this to dig the holes for your fence posts.
A post-hole pounder: You'll need this to pound fence posts into the ground.
A power drill makes drilling the holes for your fence posts much more manageable.
A saw: You'll need this to cut the vinyl to size.
A screw gun: You'll need this to screw any panels to the posts (if required) or gate hardware to the fence.
What's the next step?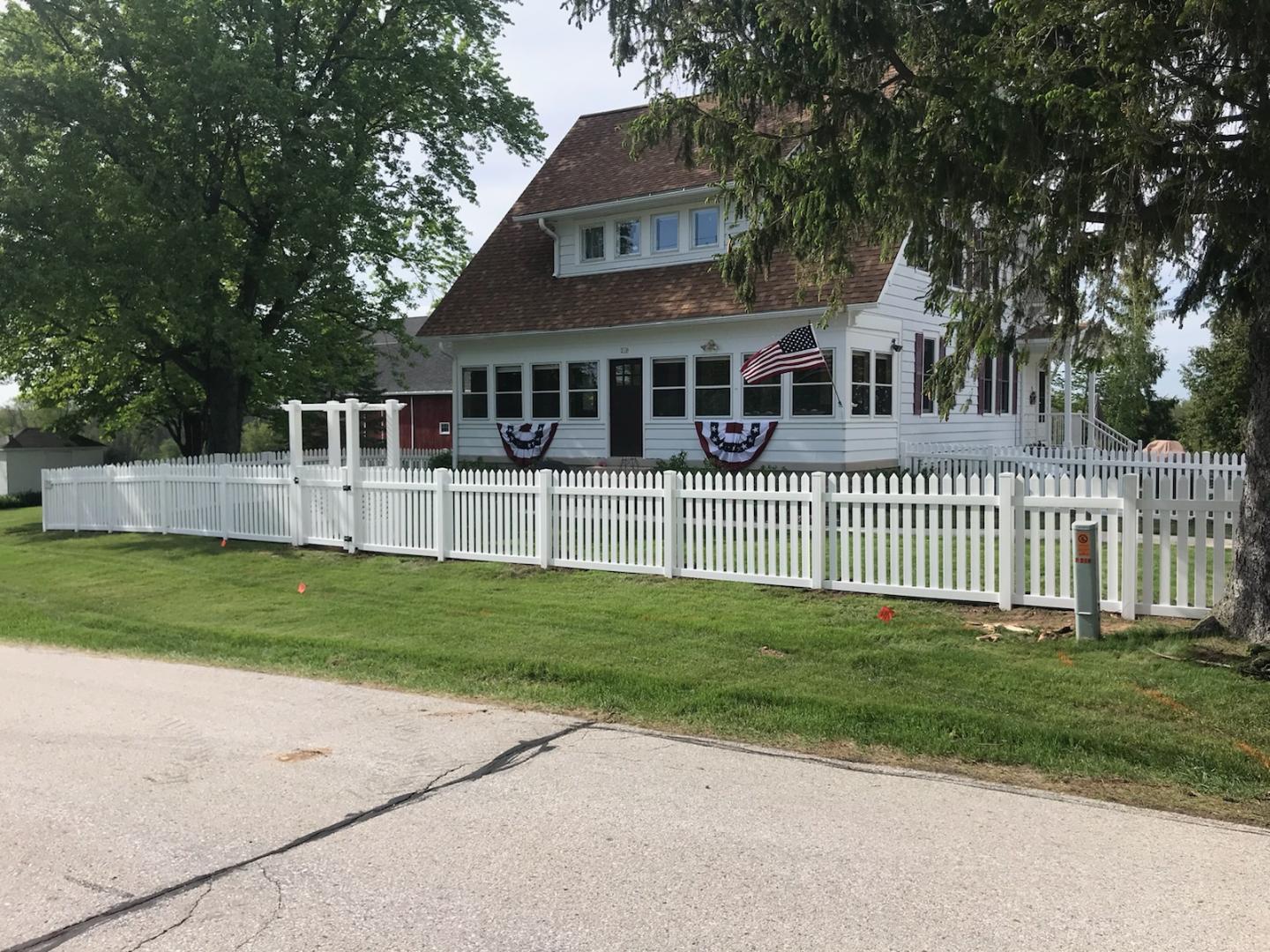 Vinyl fence installation is not a DIY project for everyone. If you're confident in your ability to do the job right, we recommend buying your materials from A to Z Fence Supplies. They have everything you need to do the job, including:
unassembled, high-quality vinyl fence with many custom options,
assistance ordering materials,
custom built sections when a standard 6′ or 8′ panel won't work
rental equipment, and
installation instructions.
If a professional installation sounds like the right decision, A to Z Quality Fencing & Structures promises a quick, painless, mess-free, warrantied installation using vinyl fence from A to Z Fence Supplies! In addition, free, online instant quotes are available 24/7.
Given your situation, we hope we have helped you make the best decision on how to install your vinyl fence. Still have questions? Please call or contact us to get your questions answered.