We offer many fencing styles to meet your needs, whether you want to add more privacy to your property, protect your children and pets, or add to the value of your home. All our fence projects are professionally designed and installed with the utmost care and commitment to quality.
Our fencing styles meet homeowner association rules while always conforming to local codes. No matter what the rules are, our fencing styles will offer curb appeal, blend with your existing landscape and meet your privacy, security or functional needs.
As a custom design/build fence company we can professionally design and construct any fence style you can dream up!
Offering fencing styles that are private, semi-private, or open picket with different picket spacing options.
The top fence edge options are many, including accents, scalloped edges – concave or convex, or be straight with dog ear pickets or pointed country pickets.
Depending on the fence materials chosen, other options such as color, post cap style, and more are available!
Do you need help understanding our fencing style options? Read more below about each of our fencing styles or contact us. Do you already know what fencing style you want or need? Get a free quote on your custom fence.
Fencing Styles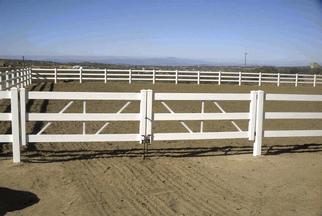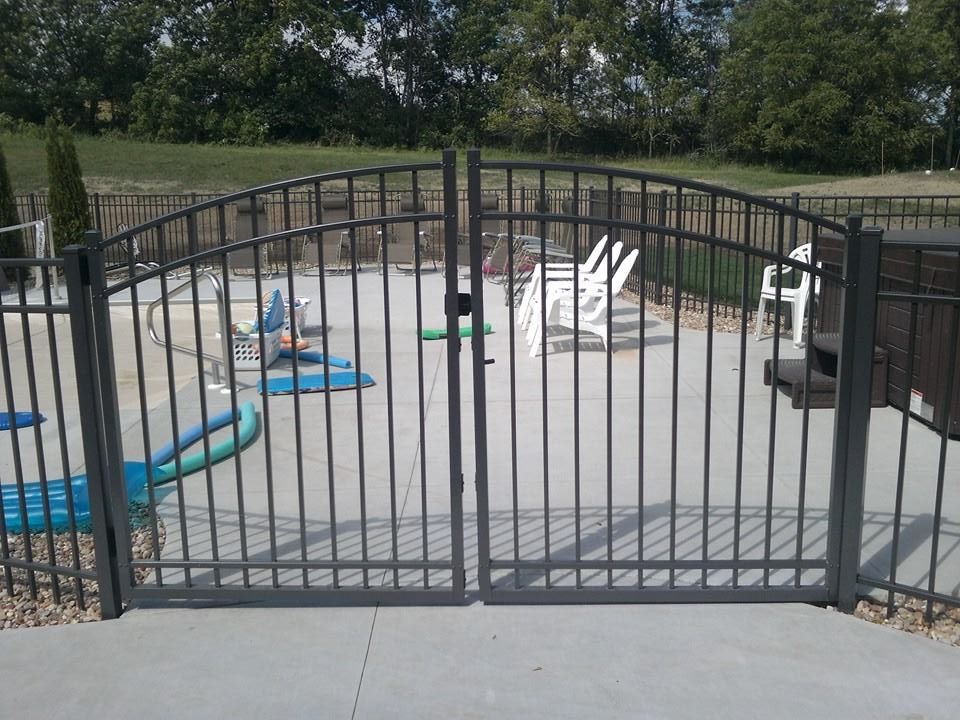 Privacy Fence Styles
A privacy fence encloses an area, completely blocking the view of the surrounding landscape from inside the fenced-in area as well as blocking the view into the fenced-in area.
We offer several privacy fence styles that can be custom-built from a variety of materials to complement your home and landscaping. A quality privacy fence can keep out sounds and sights from surrounding areas. We can even accent your privacy fence to fit your taste.
Some of our most popular privacy fence styles are made of wood, (cedar), vinyl, and stockade fencing. You can specify the height and top edge style of your fence.
Cedar privacy fence styles have different top edges including dog-ear, convex scallop, concave scallop, and lattice top.
Vinyl privacy fence is made in the Zachary style – a tongue and groove privacy fence with different top edges including straight, accented bar, or lattice top.
Check out the specifications page for Zachary vinyl or get your free quote for your custom privacy fence now!
Semi Privacy
Many people prefer the look of semi-private fence styles, which offer some visibility, but still provide property security. Semi-private fencing allows air to flow through and stands up well to wind. Since semi-private fences look the same from both sides, they are often referred to as "good neighbor fences".
Two styles of semi-private fencing are shadow-box and open-picket with 1″ spacing between the pickets. Both shadow box and open picket fences can have custom top edges. The top edge can be a concave or convex scallop, dog ear, country picket, or can have an accent top of lattice or bars.
Semi-private fences may be made from either cedar or vinyl/PVC fencing materials.
Check out the specifications page for Alexander, Anja, Autumn, or DJ vinyl fence, or get your free quote for your custom semi-privacy fence now!
Picket Fence Styles
Traditional picket fence styles can lend a classic charm and beauty to your home and yard. We offer a selection of picket fence styles that can be custom built from different types of materials to best suit your lifestyle.
Pickets may be spaced either 1″, 2″, or 3″ apart.
One of the most popular picket fence styles is cedar fencing with either dog ear pickets or country (pointed) pickets and a convex or concave scallop.
Another very popular option are our vinyl picket fences. Our vinyl picket offers options for height, picket spacing (1″, 2″, or 3″ apart), picket caps, post caps, top edge, section width, color, and more! Our 4 standard styles are:
Alexander – a traditional picket fence style with 7/8″ x 3″ pickets and a straight, scalloped, or arched top edge Autumn – a picket fence with a top rail and 7/8″ x 3″ pickets DJ – a picket fence with a top rail and 3/4″ x 1½" pickets Anja – a picket fence style with a top rail and alternating pickets of 3/4″ x 1½" and 7/8″ x 3″
Our aluminum ornamental fencing offers many picket fence styles as well!
Get your free quote for your custom picket fence now!
Post and Rail Fencing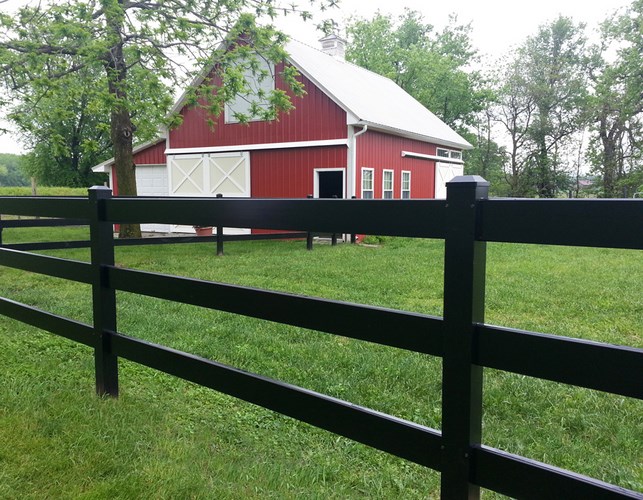 Post and rail fencing is an open style of fence that offers high visibility and a rustic feel.
Post and rail fencing is often used to fence in larger animals, but can also be designed with mesh components to keep smaller pets from slipping through the open rails.
Some of the post and rail fence styles we offer include:
Split Rail Fence
Vinyl ranch rail
Paddock Fence
Alumi-Guard Chariot
Get your free quote for your custom post & rail fencing now!
Pool Fencing
Swimming pool fencing must often meet local safety regulations, such as height, spacing, and ground clearance. A to Z Quality Fencing can meet all building codes for swimming pool fencing styles to provide maximum safety for children and pets in your household and neighborhood.
Contact us for a free quote on your custom swimming pool fencing.
Yard Fencing for Pets
Many people choose yard fencing as a means to keep their pets safe from other animals or from passing cars. Even if you are required to follow specific fence style regulations, we can provide a solution for your yard fencing needs. If you select an open fencing style, such as split rail, we can add mesh to help protect your pet and keep it confined to your yard.
Contact us for a free quote on your yard fencing.
Privacy Fencing – Spruce up your yard with an aluminum fence
We estimate the price, design the replacement and install to perfection

Affordable custom professional prices

Trusted contractors and licensed designers nearby