Choosing the right fencing materials from A to Z Quality Fencing & Structures is the first step to building your ideal fence. If you are not sure which fencing materials will work best for you, our expert installers can help.
To learn about our custom fencing materials, including everything from wood, vinyl /PVC, to wrought iron/steel, aluminum, or chain link, click on the different fencing materials below.
Know what fencing materials you want for your custom fence? Go to our fence styles page next to see the different style choices! Or get a free quote on your custom fence now!
Don't see what you are looking for? Contact us to discuss your custom fencing needs!
Fence Materials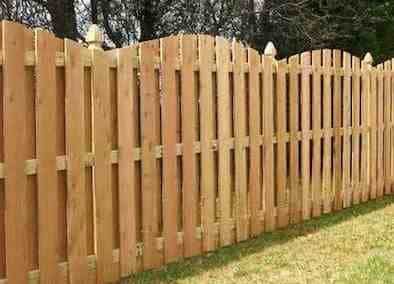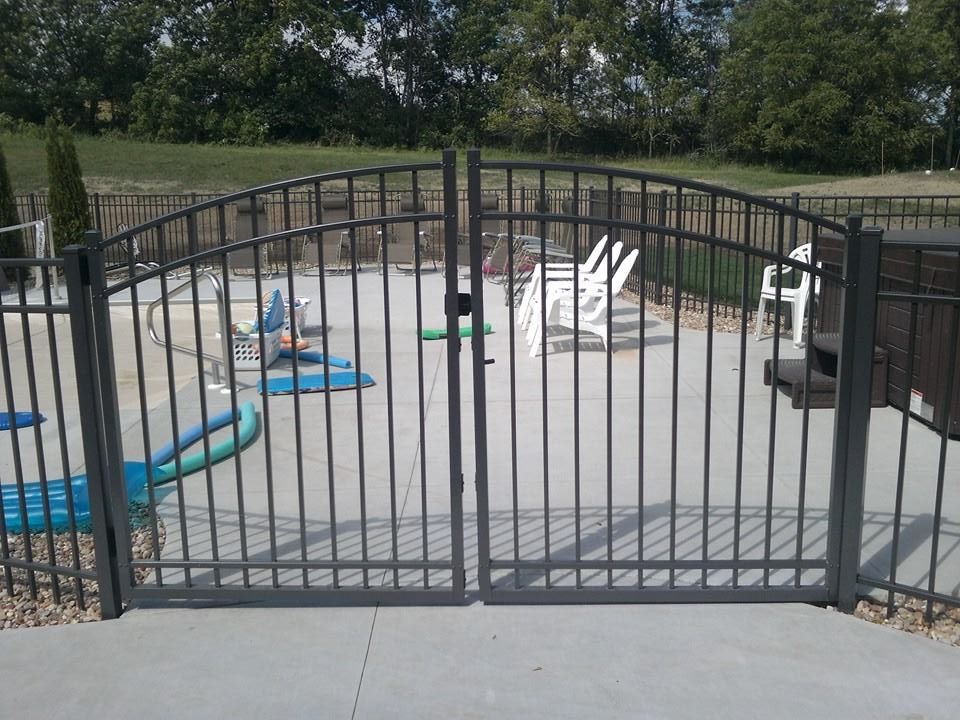 Aluminum Ornamental Fencing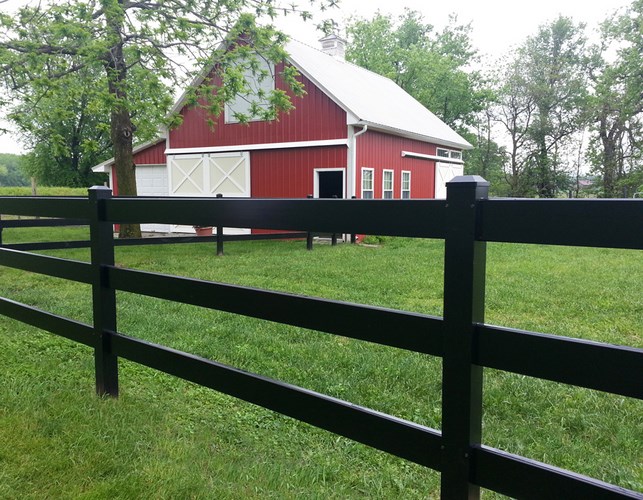 Steel / Wrought Iron Ornamental Fencing
Carpenter – Get a quote on a wood fence for your backyard here.
Wood Fencing – Let us create some privacy with a wood fence for you and your family
We do repairs, on both residential and commercial properties for a great price
Our local contractor team of builders create the best privacy designs in the business, which generate the best review
Not all replacement companies are licensed, but we are top of the line professionals ready to serve you
Wooden fencing's natural appearance and versatility make it the best choice for many fence projects. Wooden fencing offers many different custom designs and style options included the ability to create curved lines. In addition, wooden fencing may be stained or painted giving it the final touch to complete a custom fence project!
A wood fence's durability depends on how the fence is constructed and maintained. Specifically,
• What type of fence post is used
• What type of lumber is used
• How the fence is waterproofed
• How well the fence is maintained
A to Z Quality Fencing offers three types of wooden fencing construction: Northern White Cedar, Western Red Cedar, and treated lumber. A to Z Quality Fencing's goal is to build a beautiful wood fence that will last! Therefore the majority of A to Z's fences are constructed using Northern White Cedar because of lumber quality.
Northern White Cedar boards are thicker and more durable. A to Z uses Northern White Cedar 5″ x 5″ gate posts cemented 4 feet deep versus the industry standard of 4″ x 4″ gate posts cemented 3 feet deep. Our special bilateral alignment process guarantees level posts and straight lines! In addition, A to Z Quality Fencing offers the best-built gates and the best gate guarantee in the industry – 7 full years.
A to Z Quality Fencing attempts to keep the cost of high-quality wooden fencing affordable. Pricing is constantly changing. Please request a free quote for your project using our online estimate tool to get the most accurate pricing available.
Wooden fencing requires ongoing upkeep and maintenance to preserve it from the elements and pests as well as maintain its beauty for years to come.
Is it a custom cedar fence for you? Figure out the fence style you want next or get a free quote!
Vinyl Fencing (PVC)
Vinyl fencing — also known as PVC fencing — is manufactured from polyvinyl chloride (PVC), a thermoplastic resin that's combined with micro-ingredients to give vinyl fencing its distinctive color, texture, impact resistance, flexibility, and durability.
Vinyl fencing is available in white, light tan, and dark tan colors and is adaptable to many architectural styles. Vinyl fencing is initially more expensive than wood fencing but the vinyl fence is an excellent, low-maintenance alternative. (To get the current pricing for vinyl fencing, request a free online quote for your project.)
Reliable high-grade vinyl products last for 20+ years without fading. (Low-grade vinyl is vulnerable to degradation from exposure to UV light and extreme temperatures.)
We are Southeastern Wisconsin's premier source for vinyl fencing (PVC). We manufacture our own vinyl fencing through American Manufactured Vinyl Fence (AMVF), a division of A to Z Quality Fencing, LLC. Our vinyl is one of the highest quality vinyl fences available minimizing the impact of UV light and extreme temperatures. All materials are 100% American-made.
Features of American Manufactured Vinyl Fencing include:
Virtually maintenance free – vinyl won't warp, rot, splinter, peel or blister like wood, and it never needs sanding, staining or painting. All it needs is an occasional washing with a garden hose to keep it looking its best.
Wide variety of styles, colors and textures including an authentic wood grain textures and stucco walls!
Consistent color and fade protection.
Greater strength and flexibility. Concealed fasteners for a sleek, clean finish. Routed rails and fence posts provide a secure connection allowing for thermal expansion season after season. Galvanized frame in all gates to prevent sagging especially in wide gated areas. Lifetime limited warranty protection which covers warranted repair and replacement costs – including labor – for seven years after installation.
See more pictures and learn more about the available vinyl fencing styles and options or get a free quote.
Ornamental Aluminum Fencing
Aluminum fencing is a maintenance-free lightweight product with the look of wrought iron.
Aluminum fencing provides many options for high-quality, affordable ornamental iron fencing because aluminum is strong, long-lasting, rust-proof, visually diverse, and widely available.
If you are looking for straight lines and modern architecture, aluminum fencing is an ideal choice. Some aluminum fencing is more durable than steel but not as stiff.
Feature of our Aluminum Fencing:
Residential, commercial, or industrial grade options to meet all decorative and security needs
AAMA 2604 powered coated finish
Limited lifetime warranty including labor for 7 years after installation.
Aluminum pricing varies based on the features and accessories selected. To get an up-to-date price for an aluminum fence, use our free online estimator tool for your project.
In addition to fencing, gate, and railing only options are available to be combined with other architectural materials of your choice.
Get a free quote on your custom aluminum fencing now!
Steel / Wrought Iron Ornamental Fence
A wrought iron fence is typically used in traditional homes such as Colonial or Victorian. Original wrought iron is welded in a labor-intensive casting process. It is difficult to produce because forms have to be precise to reduce the chances of a wave or a bulge in the fence.
Today, a wrought iron fence is made of modern steel instead of cast iron because of the cost and longevity of the fence materials. A wrought iron fence made from this material lasts longer (traditional iron rusts quickly if scratched), is less expensive, similar in strength, more flexible, and offers the same options as old-fashioned cast wrought iron fencing.
Modern wrought iron fence material provides strength and durability however it requires painting and does fade. It is more restrictive in its possible uses than other modern fencing materials because of its weight and strength.
Check out our free, online estimate tool to get current pricing on your steel fence today!
Today's wrought iron fence is more costly than other modern fencing materials. Often aluminum can be used to accomplish the look of a wrought iron fence at a much lower cost than a steel fence.
Get a free quote on your custom wrought iron fence!
Chain Link Fencing
A to Z Quality Fencing installs chain link fencing for a strong, long-lasting, and most economical fence option.
Chain link fencing is best used in gardens, sports courts, dog areas, or any area needing a temporary fence or boundary fence. Mesh or slats may be added for privacy. Make sure to check any association rules in your location, many subdivisions do not allow chain link fencing.
Galvanized or vinyl coated chain link options are available. The thicker the galvanization means a stronger fence overall which is more resistant to rust and corrosion.
Vinyl coated chain link fencing is available in black, green or brown. All chain link fencing comes with a 15-year manufacturer and labor warranty. All posts are driven in the ground 48″ to avoid frost heave. We offer your choice of residential tube, ss20, and ss40 for all framework.
Check out our free, online estimate tool to get current pricing on your chain link fence today!
Get a quote on your custom chain link fencing!
Horse Fencing
Horse fencing materials are different from residential and commercial fencing materials. Horse fence materials include High Tensile Polymer (HTP), vinyl, wood (oak board or treated), or aluminum post & rail. Read more about these materials on our page dedicated to horse fencing materials!
Other Fencing Solutions
We have all of your fencing solutions! Contact us for information about removable pool enclosures and pool fencing ideas, tennis court fencing, and baseball diamond fencing including backstops and batting cages. If you don't see your fencing needs listed here, please contact us.
Fence Installation – Let's begin your fence today!
Looking for the best replacement or installation cost from a licensed and trusted designer nearby, look no further

We can install Wood, Aluminum, Split-rail, wrought iron, chain-link, and more right in your backyard

We are highly rated, professional, and come at an affordable price

Custom, residential, commercial, and the best in the area