A swimming pool can be a great addition to any home or property. Not only does it provide an oasis for relaxation and fun, but it can also increase property value. However, ensuring your pool is safe for everyone, especially children and pets, is essential. Installing a pool fence is the best way to ensure you meet safety regulations and protect your family and guests. In this article, we will highlight five essential reasons why you should install a pool fence.
1. Safety
One of the most important reasons to install a pool fence is safety. The safety of your family, friends, and pets should be a top priority, and a fence acts as a barrier between your pool and any potential accidents. Pool fences are the most effective safety feature you can install because they create a physical barrier that prevents children and pets from accidentally falling into the water. They also make it difficult for intruders to gain access therefore preventing unauthorized access.
2. Legal Requirements
In many states or provinces, the law requires pool fencing. Cities and towns have different regulations, so it's essential to ensure you consult the local government regulations to determine the legal requirements. By installing a pool fence, you comply with legal requirements and avoid legal complications.
3. Insurance Coverage
Another crucial reason is for insurance coverage. Many insurance companies require proof of a pool fence before offering pool liability insurance. It ensures you can enjoy your pool without worrying about financial liability. Without a pool fence, your insurance premiums may increase, or your insurance company may refuse to cover pool-related accidents.
4. Privacy
A pool fence can also improve your privacy and add a sense of seclusion to your backyard. If you have nosy neighbors, a fence can also be a barrier between your home and any prying eyes. It will also add an aesthetic touch to your yard and provide an oasis for relaxation and recreation.
5. Aesthetics & Property Value
Finally, pool fences come in attractive designs and styles making your pool look more beautiful, resulting in more value for your property. Should you decide to sell your home, a pool with a fence increases its market value.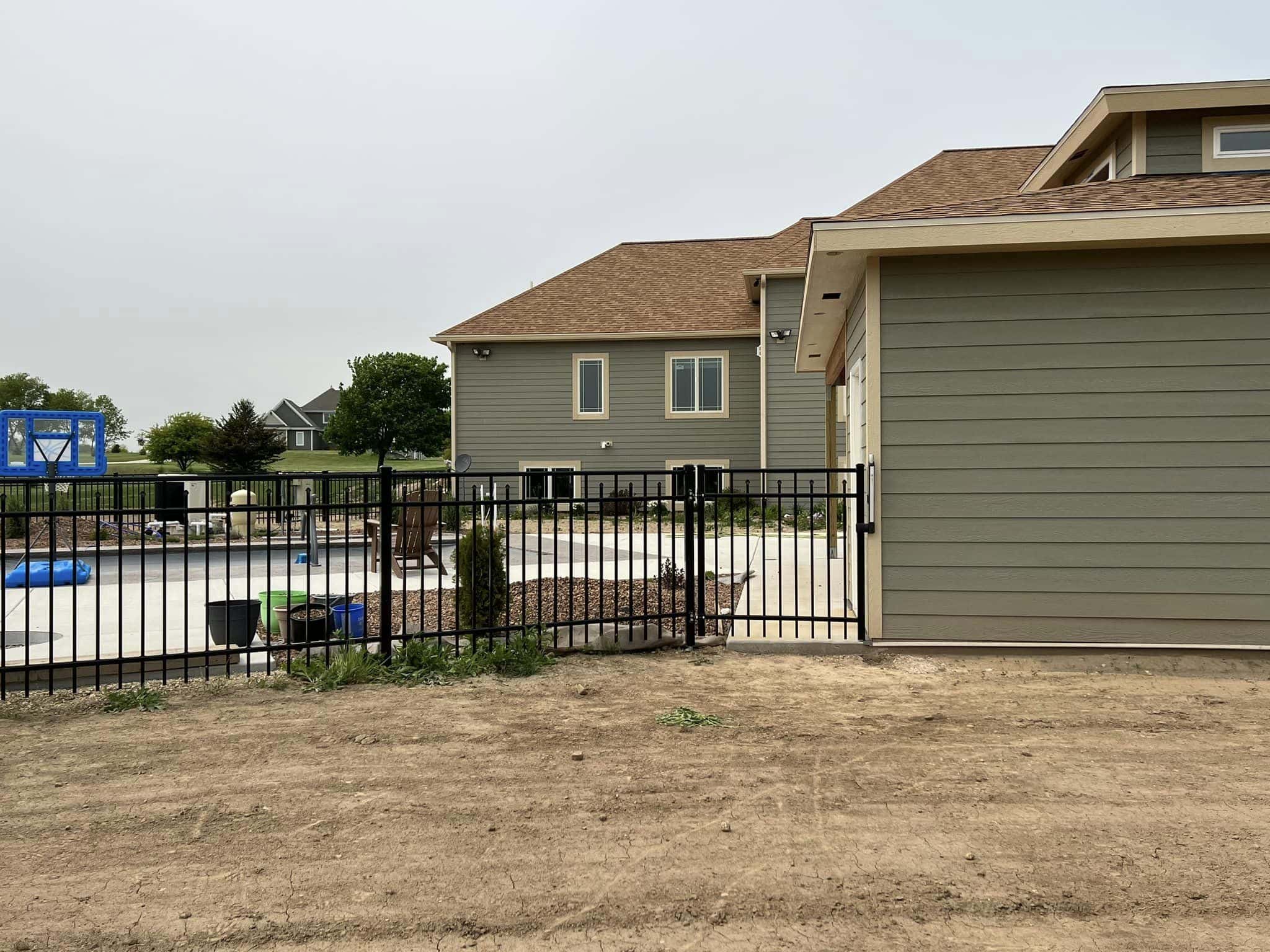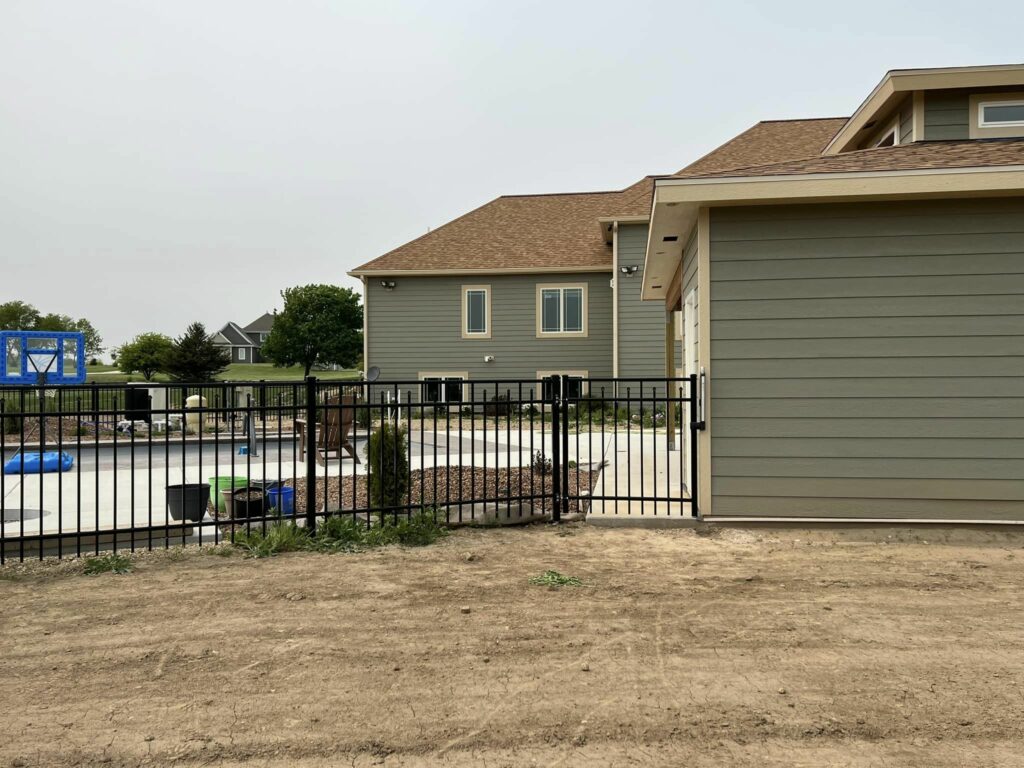 Choosing a Pool Fence
When choosing a pool fence, you must consider several factors, such as style, materials, and cost. Various materials, including aluminum, vinyl, wood, and glass, are used to construct pool fences. Each type of fence has advantages and disadvantages, and it is essential to consider your specific needs and preferences when selecting pool fence material.
Aluminum pool fences are popular due to their visual appeal, durability, and low maintenance requirements. Vinyl fences are also low maintenance, come in various colors and styles, and can provide privacy. Wooden fences can offer a natural and classic look. However, they require regular maintenance to prevent rotting and warping. Glass pool fences are a high-end option that provides an unobstructed view of your pool area but can be expensive and unsuitable in cold climates.
General Safety Standards & Regulations
Understanding your local swimming pool fence regulations is crucial if you're a pool owner. These rules ensure safety and prevent accidental drownings, especially among children. Here's a rundown of typical pool fence requirements that many U.S. jurisdictions adopt, though specifics can vary.
Height Matters
In most areas, your pool fence height must be at least 4 feet tall, though some regions may require a height of 5 feet. This height deters children from being able to climb over the fence.
Mind the Gap
The space between the bottom of your fence and the ground should not exceed 2 inches. Minimizing the gap at the bottom prevents small children and pets from crawling under the fence and gaining unsupervised access to the pool area.
Size of Openings
If your fence isn't a solid barrier, ensuring the openings are not large enough for a child to pass through is essential. As a benchmark, avoid having picket spaces or gaps greater than 4 inches or using materials or fence styles that enable climbing.
Gate Specifications
Your pool fence gate should be self-closing and self-latching, with latches placed high enough to be out of reach of children. Additionally, gates should open outwards, away from the pool, adding an extra layer of safety.
Clear the Area
To prevent children or pets from using objects to climb over the fence, ensure that the area around the fence exterior is clear of furniture, equipment, or other items.
Full Enclosure
Your fence should completely encircle the pool, preventing direct access from the house and the yard.
Different Rules for Different Pools
Remember that some jurisdictions differentiate between permanent and temporary pools, with stricter fencing requirements often applying to permanent pools. Above ground pool safety fence is as important as in-ground pool safety fence.
Always consult with your local building department or governing agency to understand your area's specific pool fence regulations. It's not just about compliance; it's about ensuring a safe and enjoyable swimming environment for everyone.
Our Pool Fences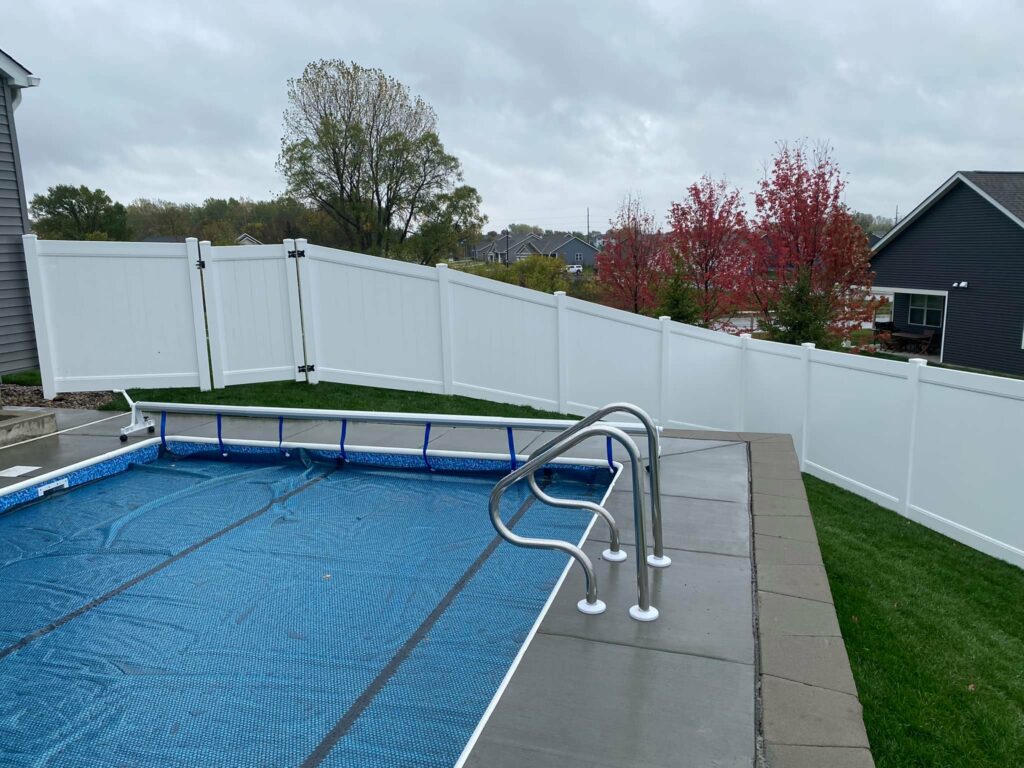 At A to Z Quality Fencing, we offer a range of top-quality pool fencing options to cater to various tastes and needs. Our expertise spans aluminum, vinyl, and cedar pool fences, each offering distinct benefits. Aluminum fences are durable and require minimal maintenance. In contrast, vinyl fences provide privacy along with durability and low maintenance.
Our innovative no mess, no dig installation process sets us apart from other fence companies. This unique approach allows us to install your new fence within your existing patio without causing any damage or destruction. With A to Z Quality Fencing, you can rest assured that your safest pool fence installation will be as seamless and non-disruptive as possible.
Let us help you today with a pool fence that
is safe
meets legal requirements
meets insurance coverage requirements
adds privacy (if desired)
is visually appealing & increases property value
We'll have you enjoying your swimming pool in no time without worrying about accidents or legal liabilities! Contact us today or get started on a free quote.