Whether you're a homeowner considering a backyard fence or a business owner looking to secure your property, understanding what's included in the fence warranty for your fence materials and installation is an important step. You'll want to ensure that after investing significant time, effort, and money into your fencing project, proper protections are in place should something go wrong. At A to Z Quality Fencing, we understand just how crucial these warranties can be, so every customer receives a comprehensive warranty plan covering our fences and installations. In this blog post, we'll explain how the process works so that you have peace of mind knowing what's covered in case the unexpected happens.
What is a Fence Warranty and How Does it Work
A fence is an excellent addition to any property, providing privacy, security, and aesthetic appeal. However, just like any other outdoor feature, a fence is exposed to the elements and can be subject to wear and tear. That's where a fence warranty comes into play.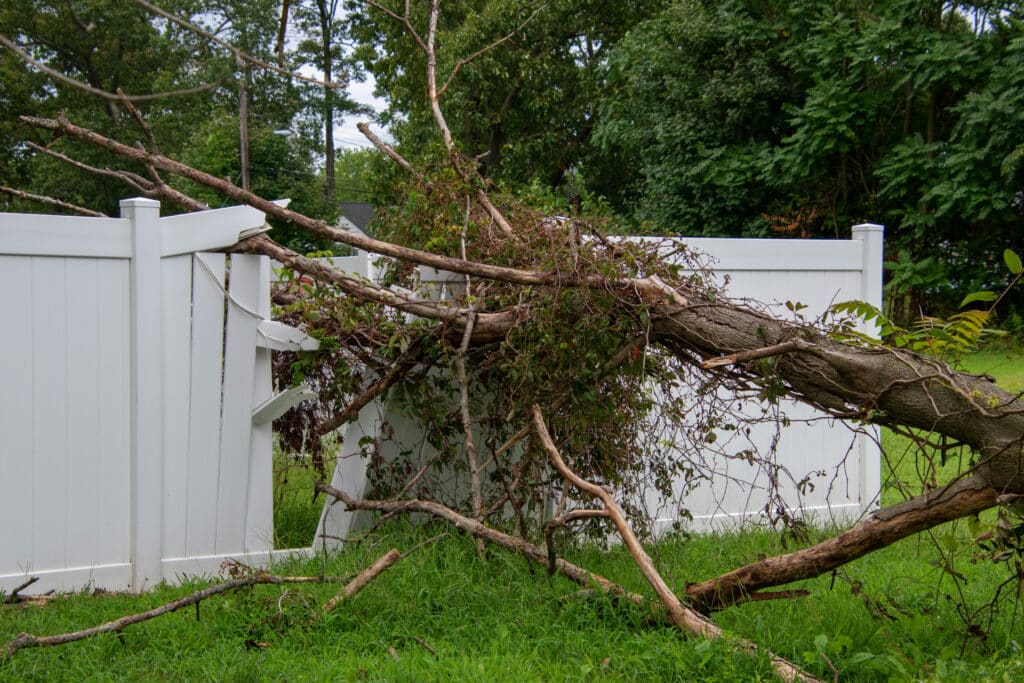 A fence warranty is a contract that outlines the terms and conditions of the warranty, including what types of damage are covered and for how long. It can typically cover issues such as premature fading, peeling, cracking, and other damage not caused by normal wear and tear. Suppose the damage occurs within the warranty period. In that case, the fence manufacturer or retailer will often repair or replace the damaged components at no cost to you. However, it's important to note that the exact coverage and terms of the warranty can vary depending on the manufacturer, so be sure to read the fine print before purchasing.
Factors that May Impact Fence Warranty Coverage
When purchasing a fence, it's essential to consider the length of the warranty coverage. However, several factors may impact the duration of this coverage. One of the most significant factors is the type of material used to construct the fence. For example, a wood fence is typically subject to no warranty or a significantly shorter warranty than a vinyl or aluminum fence.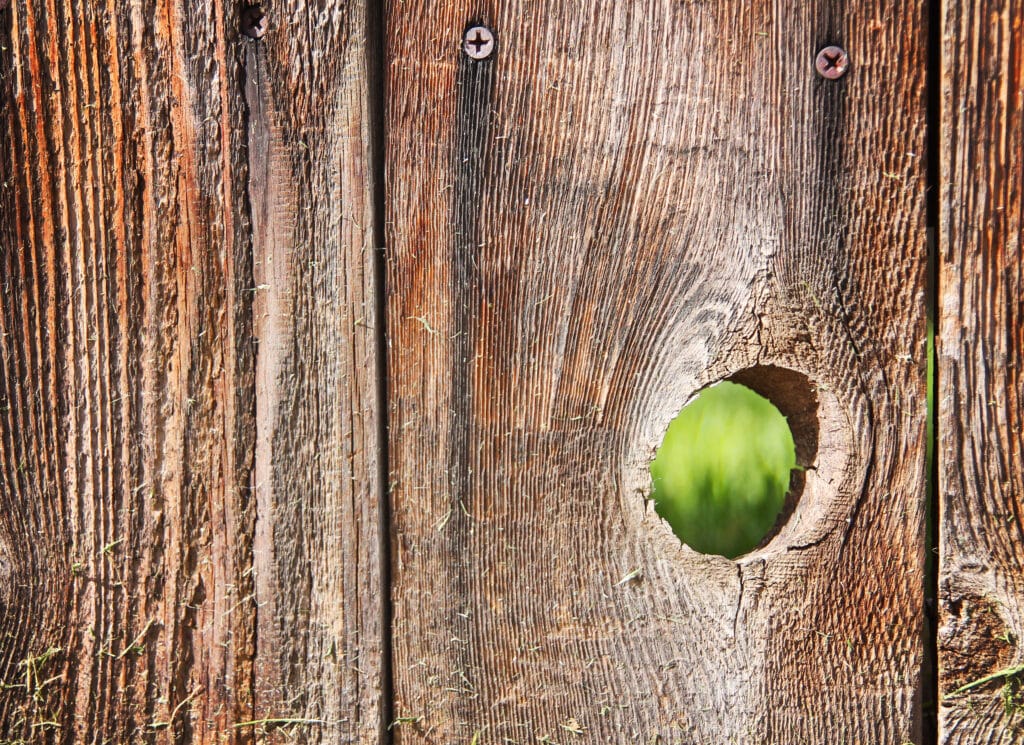 Another factor to consider regarding warranties is whether the warranty is prorated or non-prorated. A prorated warranty means that the coverage decreases over time, while a non-prorated warranty offers full coverage for the entire duration of the warranty period. Generally, prorated warranties are less expensive than non-prorated warranties but may not offer comprehensive coverage. It's important to understand the terms and conditions of both types of warranties before deciding.
Additionally, some manufacturers may offer extended warranty options for an additional cost. These extended warranties may provide added protection beyond the standard warranty period. Before deciding upon an extended warranty, understand the terminology to understand how long your warranty will last. For example, in the states of Wisconsin and Minnesota, a materials lifetime warranty is 15 years.
Finally, other factors that may affect warranty coverage include the level of maintenance required for the fence, environmental factors such as exposure to harsh weather conditions, and any damage caused by accidents or misuse. It's important to read the warranty terms and conditions carefully to understand what is covered and how long. Considering these factors, you can make a more informed decision about which fence to choose and ensure you get the most out of your investment.
Benefits of Having a Fence Warranty
Installing a fence is a significant investment for any homeowner. It adds value to the property, enhances the overall appearance, and provides privacy and safety. However, as with any construction project, unforeseen circumstances can arise, leading to the need for repairs or replacements. Unexpected repairs or replacements can be quite a financial burden, but having a fence warranty can help ease the stress.
A warranty gives homeowners peace of mind, knowing that the contract will cover specific, unexpected repairs or replacements needed during the warranty period, saving homeowners money in the long run. With a fence warranty, homeowners can relax and enjoy the benefits of their fence, knowing that they are protected.
Tips for Choosing the Right Fence Company
Choosing the right fence company is essential to ensure your fence's quality and longevity. With so many options available, it can be overwhelming to determine which company is the best fit for your needs. Do your research. Look for a company with a solid reputation in your community and read reviews from other satisfied customers. Choose a company that offers warranties and guarantees on their products and services. Finally, ask questions and get multiple quotes before making your final decision. Investing in a quality fence company is a wise choice that will benefit you for years.
Answers to Common Questions About Fencing Warranties
Fencing can be an excellent investment for your property, but what happens if something goes wrong with your fence? That's where warranties come in. If you're considering installing a fence or have recently installed one and have questions about fencing warranties, you're not alone. Some common questions include:
What does a fencing warranty cover?
How long does it last?
Is it prorated?
And what's the process for filing a warranty claim?
Understanding the ins and outs of fencing warranties can help give you peace of mind and protect your investment for years. Let's dive in and answer some of those lingering questions you may have about fencing warranties.
A to Z Quality Fencing Offers Peace of Mind with Industry-Leading Fence Warranties
Aluminum Fence Warranties
For aluminum customers, we offer:
A non-prorated lifetime warranty on all materials. This lifetime warranty covers the fence's finish against cracking, peeling, chipping, and corroding.
A lifetime craftsmanship warranty on installation. This warranty covers the labor and craftsmanship of the aluminum fence installation. It does not include malicious damage, acts of God, or normal wear and tear.
Vinyl Fence Warranties
We offer the original purchaser of our vinyl fencing:
A non-prorated warranty that our fencing, railing, and specialty extrusions will be free from defects in material and workmanship when subject to regular and proper use. The non-prorated, limited lifetime coverage offered by this warranty applies to the individual homeowner purchasers only for as long as the purchaser remains the owner and primary occupant of the property on which the fence is installed. Please feel free to contact us for more details regarding this warranty.
A lifetime craftsmanship warranty on installation. This warranty covers the labor and craftsmanship of the vinyl fence installation. It does not include malicious damage, acts of God, or normal wear and tear.
Wood Fences Warranties
We offer all our customers a 10 Year Labor Warranty. This warranty covers the labor and craftsmanship of the wood fence installation. It does not include malicious damage, acts of God, or normal wear and tear.
No tree is perfect, and it's a natural product. We cannot be responsible for natural shrinking, warping, knots, cracking, splitting, or checking. Therefore, no materials warranty exists, expressed or implied, on wood products. However, we offer tips on maintaining all outdoor wood products to maximize lifespan.
Chain Link Fence Warranties
We offer a non-prorated 15-year warranty on chain link fences from material defects. In addition, our chain link fences are warranted for seven (7) years from rusting.
We offer all our customers a 15 Year Labor Warranty. This warranty covers the labor and craftsmanship of the chain link fence installation. It does not include malicious damage, acts of God, or normal wear and tear.
Factoring Fence Warranties Into Fence Company Selection
In conclusion, a fence warranty is essential to deciding on specific materials. It offers peace of mind and can extend a fence's life. Knowing what to look for regarding coverage and when it kicks in may help you choose the fence materials that will work best for your situation.
With A to Z Quality Fencing, you can have peace of mind knowing that we offer industry-leading fence warranties. Whether you seek warranty guidance or want a quote on quality materials and installations, we've covered your fencing needs. So why wait? Does a fence warranty influence your choice of fence materials? Get a quote from A to Z Quality Fencing today and ensure you get complete protection from our reliable products!