Are you looking to install a fence on your property and wondering how long does it take to install a fence? Fence installation doesn't have to be complicated, time-consuming, or messy. Our No-Mess, No-Dig Installation process allows us to install most fences in just one day (based on an average fence length of 200 linear feet)!
For those projects that are a bit more complex, the maximum timeframe is 2 – 3 days. You'll have your fence installation completed quickly without waiting weeks or months. Whether you're a homeowner looking for increased security and protection around your outdoor living space or a business owner wanting to ensure additional safety at their commercial site, keep reading as we answer all your questions about how long it will take.
Overview of the No-Mess, No-Dig Fence Installation Process
Installing a fence can be a labor-intensive task, but with the No-Mess, No-Dig Fence Installation Process, you can rest assured that it will be a breeze. This innovative method eliminates the traditional digging and mess associated with fence installation, making it the future of fence installation.
The process involves driving a galvanized steel post into the ground using a post pounder, leaving no hole, and securing the post. From there, a vinyl, aluminum, or cedar post sleeve is slid over the galvanized steel post. Post rails and panels can be easily attached to the post sleeves, creating a strong and durable fence.
Say goodbye to the headache of traditional installation methods and hello to the convenience of the No-Mess, No-Dig Fence process.
Benefits of the No-Mess, No-Dig Fence Installation Process
You benefit from this process in the following ways:
Fast Installation (no need to dig holes and set posts in concrete)
Cleaner Installation (no dirt piles to clean up afterward)
More Durable Installation (posts are pounded 4 – 5 feet deep, below the frost line)
Easy, Less Expensive Repairs (dissemble and reassemble to repair, no post removal required)
Works in Challenging Conditions (can pound through rock, concrete, frozen ground, and more)
Do you want to avoid traditional fence installation methods that require digging and leave a mess in your yard? If so, the no-mess, no-dig fence installation process is just what you need. This innovative technique eliminates the need for heavy machinery and extensive digging, making it an eco-friendly option for those who want to minimize their landscape disruption. With this method, you won't have to worry about damaging your lawn, flower beds, or trees. Experience the benefits of a no-mess, no-dig fence installation with a hassle-free and beautiful fencing solution.
How Long Does it Take to Install a Fence with This Process?
Installing a fence can seem daunting, especially if you need to make accommodations for pets, children, or customers and are unsure how long it may take. With this particular process, however, the installation time can be significantly reduced. (There is no waiting one to two days for fence posts to set in concrete.)
While the installation time may vary depending on factors such as the fence's size and the job's complexity, the streamlined process ensures that the job is completed efficiently and effectively. With careful planning and execution, installing a fence with this process can be completed promptly, leaving you with a sturdy and secure boundary for your property.
An average fence installation is approximately 200 linear feet and in most circumstances, this can be completed within one day!
Factors That Could Affect the Length of Time It Takes to Install Your Fence
Installing a fence is a process that requires time and effort. The time it takes to complete the installation depends on various factors.
One of the main factors is the size of your property and the length of the fence. A larger area and longer fence would require more time to install.
Another crucial factor is the type of material used for the fencing. Wooden fences, for instance, take longer to install than aluminum or vinyl fences due to the nature of the material.
The weather can also play a significant role in fence installation. Extreme weather conditions, such as heavy rain or snow, can slow the process.
Proper planning and preparation can help reduce the time it takes to put up your fence, ensuring the installation process is efficient and effective.
Tips for Preparing for Your Fence Installation
When it comes to installing a fence, preparation is key. Before any work begins, you can do a few things to ensure a smooth and successful installation process.
First, ensure you have all the necessary permits and approvals from your local government and homeowners association.
Next, clear the area of any obstacles or debris that may hinder the installation team. If you have any underground utilities, they need to be marked beforehand. We will call the necessary organization to mark public lines but you are responsible for marking any private lines.
Also, communicate with your neighbors about the installation process and potential disruptions.
Finally, make any necessary arrangements for pets or children during the installation.
A little preparation can go a long way in ensuring a successful and stress-free fence installation process.
Final Steps After You Have a Successful Fence Installation
Congratulations on your successful fence installation! Now that your property is securely enclosed, there are a few final steps you'll want to take to ensure your fence stays in great condition for years to come.
First, consider adding a protective sealant to shield it from the elements if you install a wood fence. This will not only keep it looking good, but it will also prevent damage from moisture and rot.
Additionally, make sure to regularly inspect your fence for any signs of wear or damage and address them promptly to avoid larger issues down the road.
Finally, take some time to enjoy your new fence and the added benefits it brings, such as increased privacy, security, and curb appeal.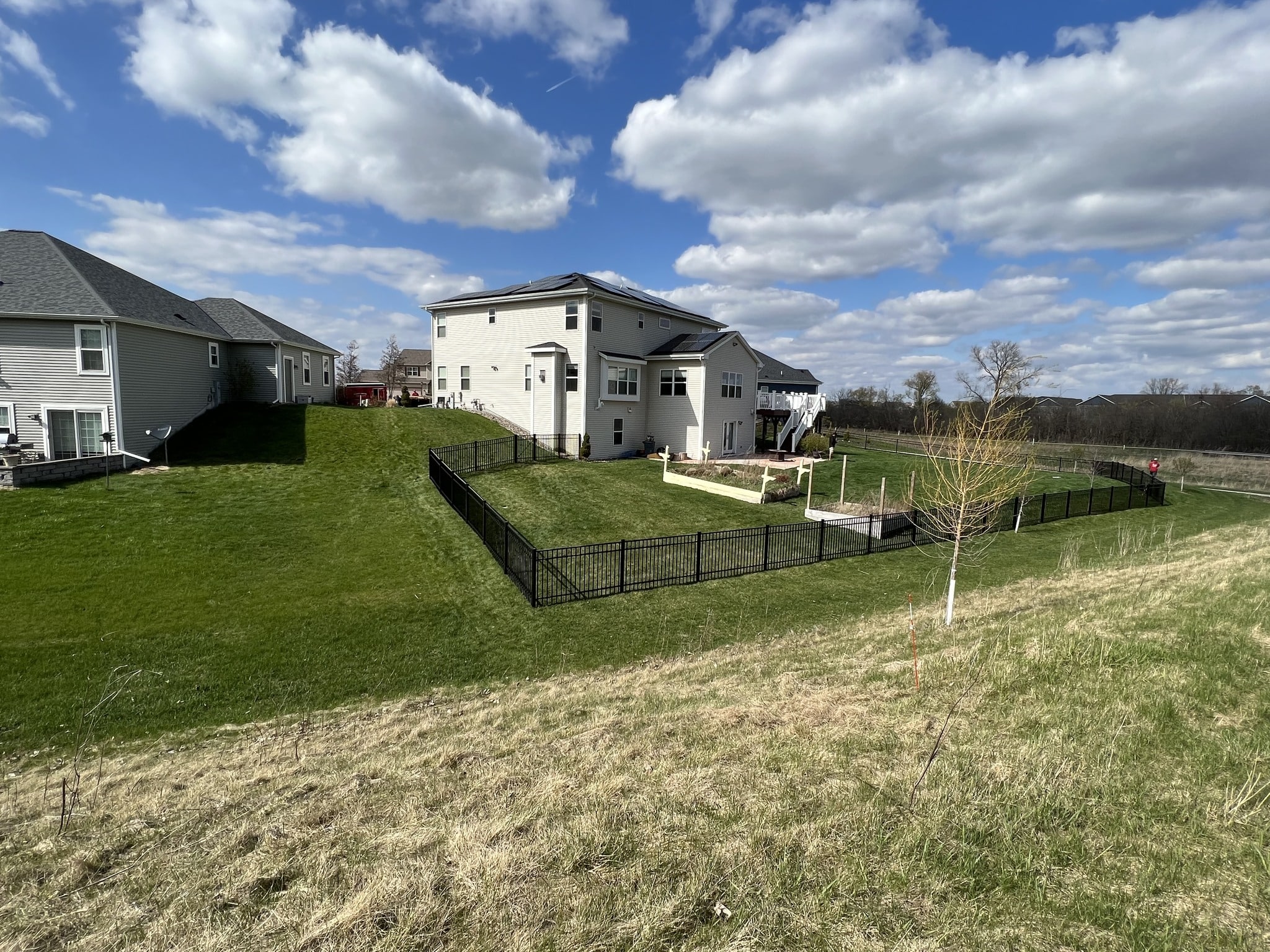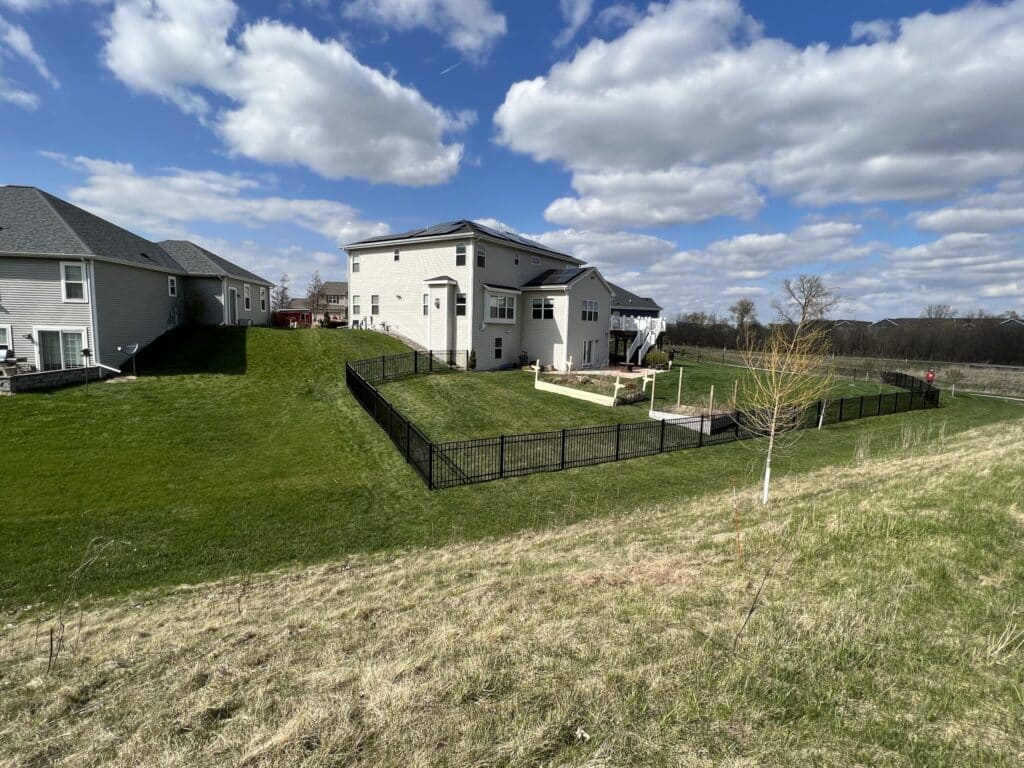 The no-mess, no-dig process is a great choice for homeowners looking to install a secure fence quickly. Not only does this save time compared to traditional methods, but it also creates a more stable fence in the long run.
Depending on the scope of your project and other factors like weather or soil conditions, you can anticipate installation taking 2-3 days at most. However, if you prepare ahead of time for the installation process and any potential obstacles that could delay construction, we could finish installing your fence in just one day. No matter how long it takes to complete your installation, you can trust that the experts at A to Z Quality Fencing guarantee quality results every step of the way. So what are you waiting for? Schedule your fence installation today!